July 9, 2019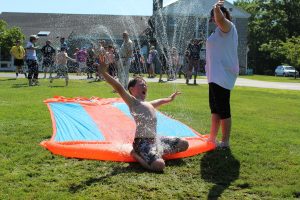 From L to R: Collen Sliva, School Principal & Special Education Director; Michael Freeman, Teaching Associate of the Year Northfield, NH – Spaulding Youth Center is pleased to announce it recently held its annual Spaulding Field Day to celebrate another successful end to the traditional school year. Students and staff enjoyed a hot summer day filled ...
Read More
Interested in Learning More About Our Vibrant Campus?
If you are interested in an insider's view of a day in the life of Spaulding Academy & Family Services, we recommend visiting our online photo gallery or our video gallery. These are updated weekly so keep checking back for more great Spaulding moments!