May 7, 2020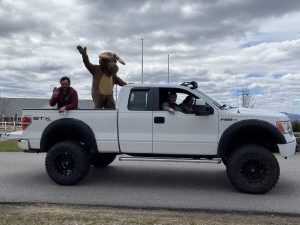 Northfield, NH – Spaulding Youth Center is excited to share footage from their recent campus parades to celebrate the front-line staff who continue to support our residential students on campus. Click here to watch our highlight compilation: https://youtu.be/kLCRqt8jTbU Like many who are working the front lines during this pandemic, our staff are leaving the safety of ...
Read More
Interested in Learning More About Our Vibrant Campus?
If you are interested in an insider's view of a day in the life of Spaulding Academy & Family Services, we recommend visiting our online photo gallery or our video gallery. These are updated weekly so keep checking back for more great Spaulding moments!