January 28, 2020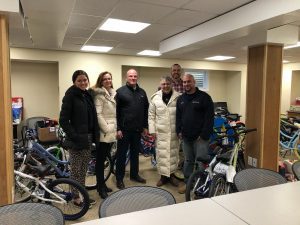 Manchester, NH – Spaulding Youth Center is excited to announce that Brady Sullivan Properties, the thriving real estate development corporation established in Manchester, New Hampshire in 1992, chose its organization as a recipient of brand-new bicycles for the holiday season. Spaulding was one of twelve New Hampshire organizations to be gifted bicycles as part of ...
Read More
Interested in Learning More About Our Vibrant Campus?
If you are interested in an insider's view of a day in the life of Spaulding Academy & Family Services, we recommend visiting our online photo gallery or our video gallery. These are updated weekly so keep checking back for more great Spaulding moments!