July 25, 2019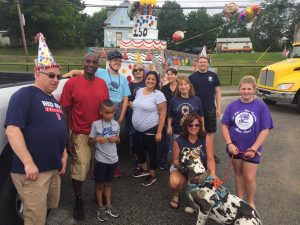 Northfield, NH – Spaulding Youth Center is pleased to announce it recently participated in the Tilton‐Northfield Old Home Day celebration for the second consecutive year. Over 20 Spaulding students and staff happily marched in the event's famous parade, which had a "Birthdays Throughout our Communities" theme and included local marching bands, floats, and performers. Children were ...
Read More
Interested in Learning More About Our Vibrant Campus?
If you are interested in an insider's view of a day in the life of Spaulding Academy & Family Services, we recommend visiting our online photo gallery or our video gallery. These are updated weekly so keep checking back for more great Spaulding moments!