May 22, 2020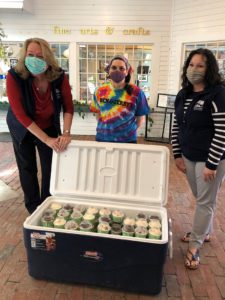 Northfield, NH – Spaulding Youth Center is happy to announce it was selected as the first recipient of Ben & Jerry's Project Joy donation. Launched by Ben & Jerry's Meredith, NH scoop shop, Project Joy is a new initiative to spread joy to first responders and front-line workers with donations of ice cream. Like many who ...
Read More
Interested in Learning More About Our Vibrant Campus?
If you are interested in an insider's view of a day in the life of Spaulding Academy & Family Services, we recommend visiting our online photo gallery or our video gallery. These are updated weekly so keep checking back for more great Spaulding moments!