November 11, 2020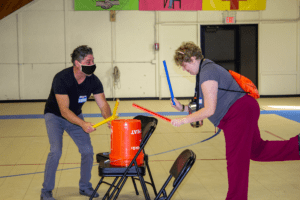 Northfield, NH – Spaulding Academy & Family Services (formerly Spaulding Youth Center) recently hosted a two-week residency of Youth Beatz, a New Hampshire-based drumming, fitness, and soft skills enrichment program. Youth Beatz founder Rich Regione is a national touring drummer, juried and accredited artist in residence. Youth Beatz promotes creative expression, conflict resolution, respect for self ...
Read More
Interested in Learning More About Our Vibrant Campus?
If you are interested in an insider's view of a day in the life of Spaulding Academy & Family Services, we recommend visiting our online photo gallery or our video gallery. These are updated weekly so keep checking back for more great Spaulding moments!