December 12, 2019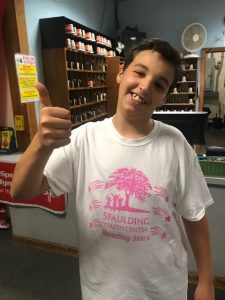 Northfield, NH – Spaulding Youth Center is excited to announce that three students competed in the 2019 Special Olympics New Hampshire State Bowling Tournament held at Funspot in Laconia, New Hampshire. The Spaulding Youth Center Shooting Stars competed against numerous athletes from teams across the state of New Hampshire in candle pin bowling. Their official results ...
Read More
Interested in Learning More About Our Vibrant Campus?
If you are interested in an insider's view of a day in the life of Spaulding Academy & Family Services, we recommend visiting our online photo gallery or our video gallery. These are updated weekly so keep checking back for more great Spaulding moments!