November 25, 2020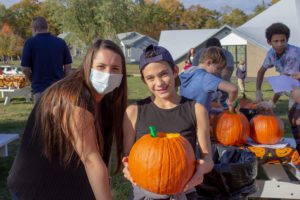 Northfield, NH – Spaulding Academy & Family Services (formerly Spaulding Youth Center) recently held an after-school afternoon of food and fun for its residential students at the 4th Annual Fall Fest. The event features pumpkin decorating and carving to spark student creativity, and this year students tried hydro dipping, a combination of paint and water ...
Read More
Interested in Learning More About Our Vibrant Campus?
If you are interested in an insider's view of a day in the life of Spaulding Academy & Family Services, we recommend visiting our online photo gallery or our video gallery. These are updated weekly so keep checking back for more great Spaulding moments!