November 21, 2022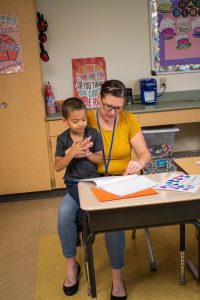 Every fall, the students of Spaulding Academy & Family Services spend weeks creating their own literary works. From idea conception and writing to illustration and production, the students become book authors. The recent 2022 Authors Tea event brought families, friends, and teachers together on campus so students could share their books while enjoying cookies and ...
Read More
Interested in Learning More About Our Vibrant Campus?
If you are interested in an insider's view of a day in the life of Spaulding Academy & Family Services, we recommend visiting our online photo gallery or our video gallery. These are updated weekly so keep checking back for more great Spaulding moments!