January 30, 2019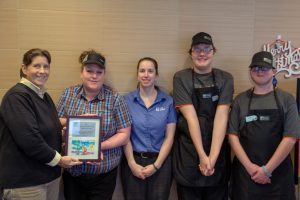 Spaulding Youth Center is pleased to announce the recipients of this year's community awards: Taco Bell of Tilton, NH and Just Flow Events & Marketing. Each year, Spaulding publicly recognizes community partners for their extensive, ongoing support with the official presentation of these historical awards. The 13th Annual You've Got a Friend Award was presented ...
Read More
Interested in Learning More About Our Vibrant Campus?
If you are interested in an insider's view of a day in the life of Spaulding Academy & Family Services, we recommend visiting our online photo gallery or our video gallery. These are updated weekly so keep checking back for more great Spaulding moments!