April 11, 2019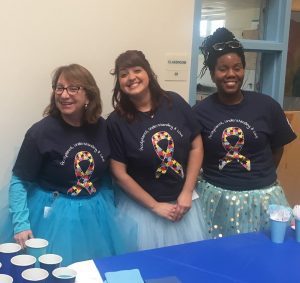 Spaulding Youth Center commemorated National Autism Awareness Month with a special celebration held during its weekly school town hall. Students, staff members and supporters gathered together to spread awareness about Autism Spectrum Disorder (ASD) and to celebrate acceptance, understanding and love. Students and staff enjoyed refreshments and the sentiment of unity. To add to the festivities, students and staff were presented with ...
Read More
Interested in Learning More About Our Vibrant Campus?
If you are interested in an insider's view of a day in the life of Spaulding Academy & Family Services, we recommend visiting our online photo gallery or our video gallery. These are updated weekly so keep checking back for more great Spaulding moments!