June 6, 2019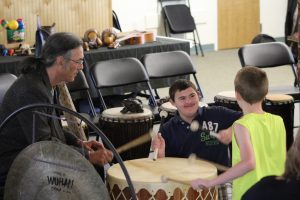 Spaulding Youth Center is pleased to announce the success of its Annual Arts Festival. The event is a campus-wide celebration of arts and theatre and provides students the opportunity to learn about the various aspects of theater, including acting, writing and performing songs as well as participating in set and costume design. ...
Read More
Interested in Learning More About Our Vibrant Campus?
If you are interested in an insider's view of a day in the life of Spaulding Academy & Family Services, we recommend visiting our online photo gallery or our video gallery. These are updated weekly so keep checking back for more great Spaulding moments!