Dear Friends of Spaulding Academy & Family Services,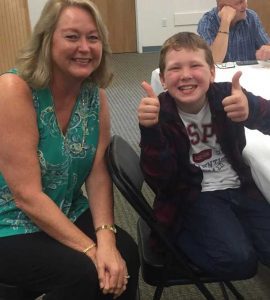 Change is inevitable. Change is also exciting. And although it is often challenging, the process of evolving is truly inspiring. Change is a constant source of conversation at Spaulding these days and much of the most recent discussion has been focused on the many significant legislative changes happening both at federal and state levels that impact every program we provide and each service we deliver. We know that doesn't sound glamorous or poignant, but these changes are stimulating us to think differently about how we do what we do and what our future will hold, that is a great thing for any non profit business.
Simply stated, Spaulding provides therapeutically intensive education and residential services, along with community- based child and family programs largely through foster and adoptive support, to people throughout New Hampshire and beyond. In doing this work, Spaulding has never sat still or avoided change but has consistently reflected on what we do and responded to what society needs with a special focus on what vulnerable children need to thrive. Spaulding has always embodied change and our programs and services reflect this responsiveness. We have been gearing up over the past year or more, to kick these strengths into overdrive in 2020.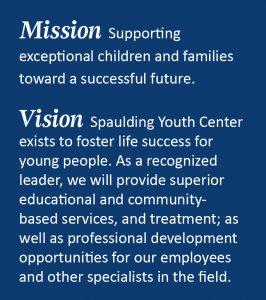 2020 will be a year of changes for Spaulding, many significant and certainly meaningful, with a strong focus on adding evidence-based practices and expanding programs that produce truly positive outcomes for those we serve. We recognize there is always more we can add to our tool set so that we continue to ensure the absolute highest quality of services to children and families in a changing landscape. We note all of this because we've been gearing up for New Hampshire's adoption of the federal legislation called Family First Prevention Services Act. This will result in national accreditation for all our programs and not just our stellar academic program which is also going through another five-year reaccreditation cycle. We're also eagerly planning to celebrate our 150th anniversary in 2021 and we are even reviewing how our name best represents what we really do. And much, much more.
All of this is invigorating and motivating us to be more creative and open-minded to the possibilities than ever before. We're thrilled to say 2019 was a great year and that 2020 will be even better!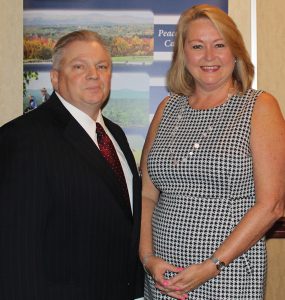 Of course, some things don't change and that includes us remaining deeply and genuinely inspired to do our best work every day with the children and families we support. There are more referrals to Spaulding than ever before and we continue to make huge differences, really deep and meaningful changes, in the lives of every child and family we serve. The staff are devoted, talented and simply awesome. The kids are smart, fun and just amazing. There is a lot of joy found every day in the hard work we do! All those who support us through gifts, grants and donations remind us that we are not doing this work alone, that the children are not forgotten, and that every family's well-being is important to the future of our communities and state. Our depth of gratitude also remains unchanged and we Thank You for all the ways you support us – it's truly invaluable in all its forms. Stay tuned to experience all the changes along with us and all the new challenges we undertake, and know how grateful we are that you care enough to make those changes happen just as much as we do. To 2020 and beyond!
With gratitude,
Susan C. Ryan, President & CEO
Michael F. Ventura, Chair, Board of Directors