September 18, 2018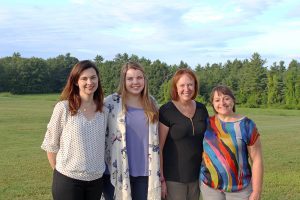 Spaulding Youth Center is excited to announce the recent expansion of its Speech-Language Pathology department. The department now consists of five professionals including two speech-language pathologists, a student beginning her speech-language pathology clinical fellowship, a speech-language assistant and a special education paraeducator pursuing speech and language certification. This dedicated team will work together to support ...
Read More
Interested in Learning More About Our Vibrant Campus?
If you are interested in an insider's view of a day in the life of Spaulding Academy & Family Services, we recommend visiting our online photo gallery or our video gallery. These are updated weekly so keep checking back for more great Spaulding moments!