Spaulding Youth Center Continues Girls, Inc. of New Hampshire's Mind+Body Program in Weekly After School Programming
June 19, 2019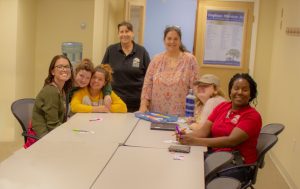 Northfield, NH – Spaulding Youth Center is pleased to announce it will continue to offer programming through Girls, Inc. of New Hampshire as a weekly after‐school educational program specifically designed for female residential students.
The Girls, Inc. experience consists of people, an environment, and programming that, together, empower girls to succeed. Trained staff and volunteers build lasting, mentoring relationships in girls‐only spaces that are physically and emotionally safe and where girls find a sisterhood of support with shared drive, mutual respect, and high expectations. During the last 8‐week session, Girls, Inc. offered its Mind+Body program to a group of ten participating Spaulding students every Tuesday afternoon. This comprehensive program encourages girls 11 to 18 years old to strive towards being healthy and feeling better about their bodies, which results in higher levels of self‐esteem and confidence in their abilities. The program also covers internet and social media safety, a significant topic for today's youth.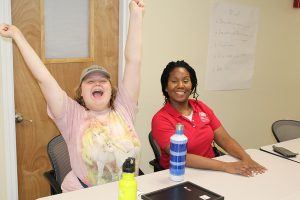 "Spaulding Youth Center is honored to include the Girls, Inc. Mind+Body program as one of our many after‐school activities," said Amanda Champagne, Director of Residential Services at Spaulding Youth Center. "This program encourages girls to build strong communication skills, a positive body image, and healthy eating habits and focuses on female empowerment. Our group of girls are given the opportunity to come together, bond and talk about personal issues in a trusting environment. Each girl truly looks forward to the weekly Girls, Inc. program, which has been an incredibly positive addition to our residential program's after school activity offerings."
To learn more about Girls, Inc. of New Hampshire, visit http://girlsincnewhampshire.org/.
About Spaulding Youth Center
Spaulding Youth Center is a leading provider of services for children and youth with neurological, emotional, behavioral, learning and/or developmental challenges, including Autism Spectrum Disorder and those who have experienced significant trauma, abuse or neglect. Services include academic, behavioral health, residential, foster care, health and wellness and family support. Spaulding Youth Center is a tax‐exempt 501(c)(3) nonprofit. For information about Spaulding Youth Center, visit www.spauldingyouthcenter.org.
Interested in Learning More About Our Vibrant Campus?
If you are interested in an insider's view of a day in the life of Spaulding Academy & Family Services, we recommend visiting our online photo gallery or our video gallery. These are updated weekly so keep checking back for more great Spaulding moments!