Spaulding Youth Center to Host Free Foster Parent Presentation
September 12, 2019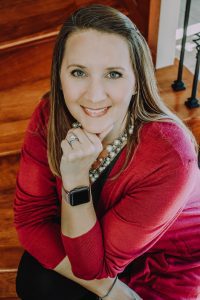 Northfield, NH – Spaulding Youth Center is excited to announce it will host a free foster parent presentation on its Northfield, New Hampshire campus on Saturday, September 21, 2019. The presentation is titled How to Protect Your Kids in a Digital World and is open to foster and adoptive parents. The non‐profit 501(c)(3) Central NH Foster & Adoptive Parent Support Group is proud to be able to bring this training to our area and work in cooperation with Spaulding Youth Center to host this important workshop.
The event will be presented by Bethanee Syversen, Executive Director at ExPOSE (http://exposeonline.org/), a non‐profit organization. The presentation will discuss the realities of what children and teens are being exposed to online, including pornography, predatory behavior and human trafficking risks, as well as offer key tips and guidelines for foster parents to help them navigate safely. The event will also include a Q&A session where attendees are encouraged to voice their questions and concerns regarding this important modern health and safety issue.
"On behalf of Spaulding Youth Center, I was thrilled to welcome Bethanee Syverson to campus for this informative presentation," said Dawn Fontaine, Recruitment & Licensing Specialist at Spaulding Youth Center. "In today's day and age, it is crucial for foster parents, family members and educators to learn how to keep children safe in a culture where kids often have immediate access to smart phones, social media and technology. Spaulding Youth Center is happy to provide resources like this training to our foster parents as our goal is to maintain an environment where students feel safe, supported and loved."
How to Protect Your Kids in a Digital World will be held at the Spaulding Youth Center Community Center on Saturday, September 21st from 8:00am‐12:30pm. This program includes adult content and no childcare is provided. Registration in advance is required for this event. Please email Dawn Fontaine at DFontaine@SpauldingYouthCenter.org or Beth Maltzie at bmaltzie@gmail.com to register prior to Thursday September 19.
About Spaulding Youth Center
Spaulding Youth Center is a leading provider of services for children and youth with neurological, emotional, behavioral, learning and/or developmental challenges, including Autism Spectrum Disorder and those who have experienced significant trauma, abuse or neglect. Services include academic, behavioral health, residential, foster care, health and wellness and family support. Spaulding Youth Center is a tax‐exempt 501(c)(3) nonprofit. For information about Spaulding Youth Center, visit www.spauldingyouthcenter.org.
Interested in Learning More About Our Vibrant Campus?
If you are interested in an insider's view of a day in the life of Spaulding Academy & Family Services, we recommend visiting our online photo gallery or our video gallery. These are updated weekly so keep checking back for more great Spaulding moments!