October 14, 2021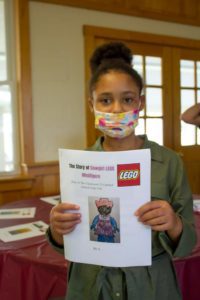 Northfield, NH – Spaulding Academy & Family Services recently celebrated its school-wide, annual Authors Tea event, which is the culmination of weeks of student work: brainstorming, writing, revising, and illustrating to produce actual books. Each student shares their book during the event while enjoying cookies and tea. Most classrooms featured student-led topics for each book, including ...
Read More
Interested in Learning More About Our Vibrant Campus?
If you are interested in an insider's view of a day in the life of Spaulding Academy & Family Services, we recommend visiting our online photo gallery or our video gallery. These are updated weekly so keep checking back for more great Spaulding moments!