Spaulding Academy & Family Services Holds Virtual Authors Tea
November 05, 2020
Northfield, NH – Spaulding Academy & Family Services (formerly Spaulding Youth Center) virtually celebrated its annual Authors Tea event in October to accommodate COVID-19 safety precautions. This event is the culmination of weeks of student work: brainstorming, writing, revising, illustrating, and producing creative writing projects that align with a specific theme. The school selected "Choose Love" as the 2020 theme, since it has recently integrated the social and emotional learning (SEL) Choose Love Movement curriculum across academic departments.
Each classroom developed grade level-appropriate projects focused on specific modules of the Choose Love curriculum: Courage, Gratitude, Forgiveness, and Compassion in Action. For example, younger students used each letter of their names to write and illustrate descriptive words that demonstrate courage, while older students wrote poems and stories – and even designed cartoons – about courage, gratitude, forgiveness, and compassion.
Typically, students and staff are joined by family and friends at the Authors Tea to showcase their works and celebrate their imaginations, creativity, and diligence. Due to COVID guidelines, this confidence-building event took place in-house with students and staff this year, and was shared virtually with other cohorts and loved ones.
"I was truly impressed by the staff's ability to flex with the demands of COVID-19 to create their works and still enjoy a school-based, school-wide event," said Colleen Sliva, M.S.Ed., School Principal & Special Education Director. "Many of the student works were especially poignant and insightful, while aligned with our integration of the Choose Love curriculum."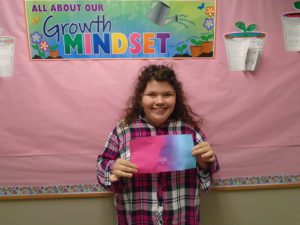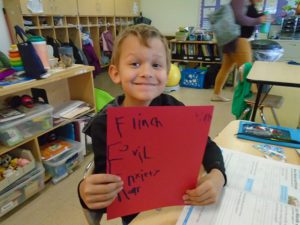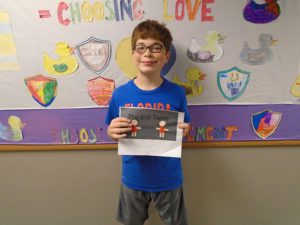 For more information about Spaulding Academy & Family Services and its comprehensive special education services, visit SpauldingServices.org. Details about the Choose Love Movement are available at chooselovemovement.org.
About Spaulding Academy & Family Services
Spaulding Academy & Family Services is a leading provider of educational, residential, therapeutic and community based programs and services for families, and children and youth with neurological, emotional, behavioral, learning or developmental challenges, including Autism Spectrum Disorder and those who have experienced significant trauma, abuse or neglect. Established in 1871, Spaulding Academy & Family Services is a tax-exempt 501(c)(3) nonprofit that was formerly known as Spaulding Youth Center since 1958. Our scenic hilltop campus is located on over 500 acres in Northfield, NH and welcomes boys and girls from ages 4 to 21 from around the state of New Hampshire and beyond. In addition to programs provided on our Northfield campus, Spaulding's community based programs include foster family licensing, Individual Service Option (ISO) foster care, ISO in-home services, child health support services, and more for children ages 0 to 20 and their family. For information about Spaulding Academy & Family Services, visit www.SpauldingServices.org.
Interested in Learning More About Our Vibrant Campus?
If you are interested in an insider's view of a day in the life of Spaulding Academy & Family Services, we recommend visiting our online photo gallery or our video gallery. These are updated weekly so keep checking back for more great Spaulding moments!