As featured in a recent edition of New Hampshire Business Review, we're pleased to welcome Todd Emmons as our new president and CEO!
December 20, 2020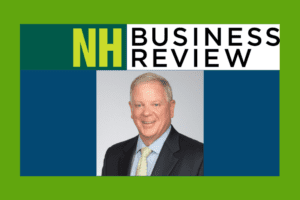 Todd Emmons of New London has been named president and CEO of Spaulding Academy & Family Services, succeeding Susan Ryan, who stepped down from the post earlier this year. Emmons joined the organization in 2017 as chief financial officer and has served as Interim CEO since the end of September. 
Emmons has more than 30 years of executive experience in financial management and operations for education institutions, including Quinsigamond Community College, Elms College, Daniel Webster College, Saint Anselm College, and Colby-Sawyer College.
Interested in Learning More About Our Vibrant Campus?
If you are interested in an insider's view of a day in the life of Spaulding Academy & Family Services, we recommend visiting our online photo gallery or our video gallery. These are updated weekly so keep checking back for more great Spaulding moments!