Spaulding Academy & Family Services Names New President and CEO
November 16, 2020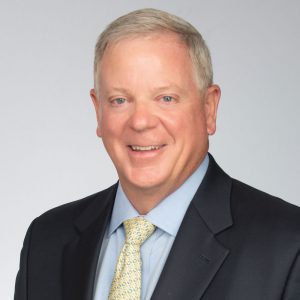 Northfield, NH – Spaulding Academy & Family Services (formerly Spaulding Youth Center) has appointed Todd Emmons of New London as President and CEO. Emmons joined the organization in 2017 as Chief Financial Officer and has served as Interim CEO since the end of September.
"In the weeks since Todd stepped in as Interim CEO, he has been a constant and steadying force on campus, bringing his knowledge of Spaulding as well as his collaborative and open style to the role," said Michael Ventura, Chair, Spaulding Academy & Family Services Board of Directors. "He is deeply committed to the mission of Spaulding and the children we serve. Todd's actions are informed by his integrity, compassion, and humility, and he will keep Spaulding focused on the future as we move into 2021 and the years to come."
Emmons has more than 30 years of executive experience in financial management and operations for education institutions, including Quinsigamond Community College, Elms College, Daniel Webster College, and Saint Anselm College. Prior to joining Spaulding Academy & Family Services, he was Vice President of Finance and Operations and Treasurer of Colby-Sawyer College.
He currently serves as a member of the Board of Directors for both the New Hampshire Health and Education Facilities Authority (NH HEFA) and the Community College System of New Hampshire. He holds an MBA in Finance from the Stern School of Business at New York University and an MSc. in Economics from the London School of Economics & Political Science.
"I'm grateful to be continuing my work with the families and staff of Spaulding Academy & Family Services in this important role," Emmons said. "The past several years have been among the most rewarding of my career, and I look forward to advancing Spaulding's mission in partnership with its exceptional team of educators, clinical, and residential staff."
For more information about Spaulding Academy & Family Services and its comprehensive special education services, visit SpauldingServices.org. Details about its Board of Directors and Management team are available at SpauldingServices.org/leadership.
About Spaulding Academy & Family Services
Spaulding Academy & Family Services is a leading provider of educational, residential, therapeutic and community based programs and services for families, and children and youth with neurological, emotional, behavioral, learning or developmental challenges, including Autism Spectrum Disorder and those who have experienced significant trauma, abuse or neglect. Established in 1871, Spaulding Academy & Family Services is a tax-exempt 501(c)(3) nonprofit that was formerly known as Spaulding Youth Center since 1958. Our scenic hilltop campus is located on over 500 acres in Northfield, NH and welcomes boys and girls from ages 4 to 21 from around the state of New Hampshire and beyond. In addition to programs provided on our Northfield campus, Spaulding's community based programs include foster family licensing, Individual Service Option (ISO) foster care, ISO in-home services, child health support services, and more for children ages 0 to 20 and their family. For information about Spaulding Academy & Family Services, visit www.SpauldingServices.org.
Interested in Learning More About Our Vibrant Campus?
If you are interested in an insider's view of a day in the life of Spaulding Academy & Family Services, we recommend visiting our online photo gallery or our video gallery. These are updated weekly so keep checking back for more great Spaulding moments!