February 22, 2018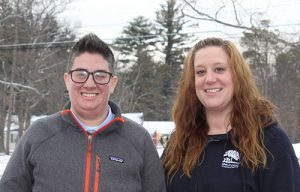 Spaulding Youth Center is honored to announce two of its employees were awarded with a grant from the New Hampshire Division of Children, Youth and Families (DCYF) to attend Trust-Based Relational Intervention® (TBRI®) Practitioner Training. Sara Feldman and Sarah Ausman, two Spaulding Youth Center employees, responded to a Request for Application issued by DCYF and were ...
Read More
Interested in Learning More About Our Vibrant Campus?
If you are interested in an insider's view of a day in the life of Spaulding Academy & Family Services, we recommend visiting our online photo gallery or our video gallery. These are updated weekly so keep checking back for more great Spaulding moments!