August 11, 2017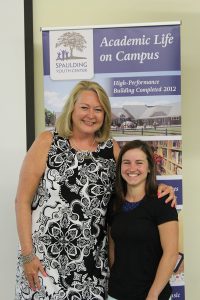 Northfield, NH – Spaulding Youth Center is pleased to present its Q2 Spaulding Spirit Award to Tonya Splett, Residential Assistant III. The Spaulding Spirit Award honors employees and acknowledges their hard work. This peer-nominated award is given at each quarterly staff meeting to a staff member who exemplifies Spaulding Spirit and makes peers proud to be ...
Read More
Interested in Learning More About Our Vibrant Campus?
If you are interested in an insider's view of a day in the life of Spaulding Academy & Family Services, we recommend visiting our online photo gallery or our video gallery. These are updated weekly so keep checking back for more great Spaulding moments!