Spaulding Youth Center Clinical Staff Present at the New Hampshire Children's Trust Eighth Annual Strengthening Families Summit
April 18, 2019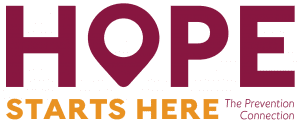 Spaulding Youth Center is thrilled to announce two of its staff members were accepted to speak at the eighth annual Strengthening Families Summit, presented by New Hampshire Children's Trust. The summit titled "Hope Starts Here: The Prevention Connection" was held at the Grappone Conference Center in Concord, New Hampshire.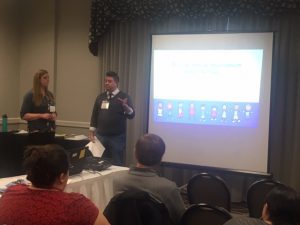 The event is based on the Strengthening Families Framework, a research-based, cost-effective strategy to increase family strengths, enhance child development and reduce child abuse and neglect. It focuses on building five protective factors that promote healthy outcomes and actions anyone can take to promote these factors in families.
Spaulding Youth Center staff members Harvey Feldman, Clinical Supervisor, and Sarah Ausman, Clinician, facilitated a panel-style presentation titled Building Trust in Children and Families Outside of the Clinical Office. The presentation focused on Trust-Based Relational Intervention (TBRI), a non-clinical practice that was first used in foster care with children who have experienced abuse, neglect, or other trauma. Mr. Feldman and Ms. Ausman discussed how Spaulding Youth Center has integrated this practice into all programs on campus.
"I am extremely proud that two of our bright, talented staff were selected to present on this important method at this well-respected industry event promoting positive child and family well-being across the state of New Hampshire." said Robin Raycraft, Director of Clinical and Compliance of Spaulding Youth Center. "Mr. Feldman and Ms. Ausman are outstanding TBRI trainers and are dedicated to spreading awareness about this approach and the tremendous work Spaulding Youth Center accomplishes every day to better the lives of the children and families enrolled in our programs."
Harvey Feldman is one of four trainers at Spaulding that teaches the TBRI method. He has used it in his work with foster families as well as all staff within the organization. Harvey holds a master's degree in teaching from Columbia University and in Clinical Mental Health Counseling from Goddard College with a concentration in Gender and Sexuality. He has extensive experience working with children in various venues, including acute treatment settings.
Sarah Ausman has worked in community services in various capacities for the last 10 years. She received her bachelor's degree in Social Work at LaSalle University in 2009 and is currently working toward a master's degree in Social Work through University of New England, with an anticipated graduation of August 2019. Sarah is passionate about providing trauma-informed care to families and children, especially post-adoptive families.
Visit https://www.nhchildrenstrust.org/ to learn more about New Hampshire Children's Trust.
About Spaulding Youth Center
Spaulding Youth Center is a leading provider of services for children and youth with neurological, emotional, behavioral, learning and/or developmental challenges, including Autism Spectrum Disorder and those who have experienced significant trauma, abuse or neglect. Services include academic, behavioral health, residential, foster care, health and wellness and family support. Spaulding Youth Center is a tax-exempt 501(c)(3) nonprofit. For information about Spaulding Youth Center, visit www.spauldingyouthcenter.org.
Interested in Learning More About Our Vibrant Campus?
If you are interested in an insider's view of a day in the life of Spaulding Academy & Family Services, we recommend visiting our online photo gallery or our video gallery. These are updated weekly so keep checking back for more great Spaulding moments!