April 23, 2012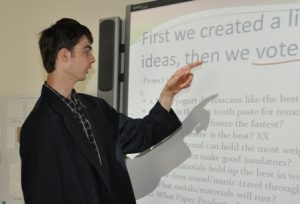 By any scientific measure, the first Science Fair and Open House for families held at Spaulding's contemporary new school on April 20, was a resounding success. The bright hallways, town hall gathering area and large classrooms were abuzz with parents, grandparents, siblings, friends and staff marveling at the variety, creativity and sophistication of the students' ...
Read More
Interested in Learning More About Our Vibrant Campus?
If you are interested in an insider's view of a day in the life of Spaulding Academy & Family Services, we recommend visiting our online photo gallery or our video gallery. These are updated weekly so keep checking back for more great Spaulding moments!