November 10, 2014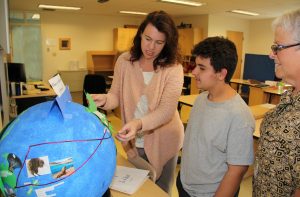 The literary adventures of the student authors at Spaulding Youth Center included a myriad of toppics at the annual Authors Tea – monsters, pirates, scoundrels, pets, travel and food, to name a few. Each year the teachers come up with new and more impressive ways for the students to show off their creative talent. A ...
Read More
Interested in Learning More About Our Vibrant Campus?
If you are interested in an insider's view of a day in the life of Spaulding Academy & Family Services, we recommend visiting our online photo gallery or our video gallery. These are updated weekly so keep checking back for more great Spaulding moments!