November 20, 2015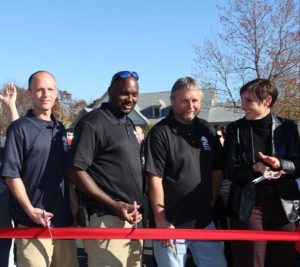 Spaulding Youth Center proudly announces the opening of Phase 1 for our newest and most advanced playground, designed specifically for our students and youth. This playground is conveniently located outside the Spaulding School, adding a new feature to the 470 acre scenic and rural campus. This new playground was fully funded by our dedicated and ...
Read More
Interested in Learning More About Our Vibrant Campus?
If you are interested in an insider's view of a day in the life of Spaulding Academy & Family Services, we recommend visiting our online photo gallery or our video gallery. These are updated weekly so keep checking back for more great Spaulding moments!