December 6, 2012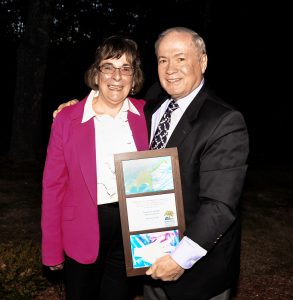 Caption: Stephen L. Handley of Grantham, was recognized for his many years of volunteer work at Spaulding Youth Center in Northfield, when he was conferred the title of Trustee Emeritus at Spaulding's Annual Celebration. A gift of framed student artwork was presented to him by Susan S. Calegari, CEO and President of Spaulding. Calegari thanked ...
Read More
Interested in Learning More About Our Vibrant Campus?
If you are interested in an insider's view of a day in the life of Spaulding Academy & Family Services, we recommend visiting our online photo gallery or our video gallery. These are updated weekly so keep checking back for more great Spaulding moments!