January 12, 2013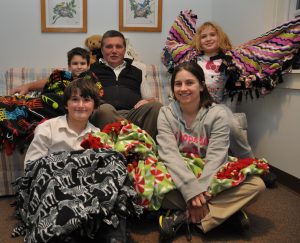 Upon hearing news reports that many victims of hurricane Sandy were still suffering from lack of electricity, heat and other necessities for living, Tonya Splett, a staff member at Spaulding Youth Center discussed the situation with the young students whom she supervises. Ten year old Jackson was very sensitive to the fact that these affected ...
Read More
Interested in Learning More About Our Vibrant Campus?
If you are interested in an insider's view of a day in the life of Spaulding Academy & Family Services, we recommend visiting our online photo gallery or our video gallery. These are updated weekly so keep checking back for more great Spaulding moments!