Spaulding Youth Center Hosts Annual Employee Appreciation Day
October 17, 2018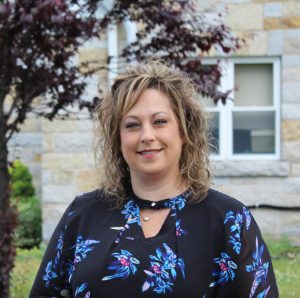 Spaulding Youth Center recently held its annual Employee Appreciation Day in the community center of its Northfield, New Hampshire campus. The fun-filled day included refreshments, door prizes and longevity recognition which was all designed to demonstrate appreciation of the hard work and dedication of the organization's faculty and staff.
The highlight of the day was the public recognition and acknowledgement of Spaulding Youth Center's employees celebrating longevity milestones of 5 years, 10 years, 15 years, 20 years and 35 years. This year, the following staff joined esteemed colleagues who have previously celebrated important milestones.
Celebrating 5 Years:
Karen Desmarais
Michael Folsom
Arthur Greenwood
Jason Harriman
Andre Jackson
Melissa McEvoy
Cait McKay
Pedro Sosa Perez
Seval Vincevic
Russ Wiles
Celebrating 10 Years:
Celebrating 15 Years:
Chrisy Benoit
Donnelle Combs
Pat Seaward-Salvati
Celebrating 20 Years:
Karen Adams
Cheryl Consoletti
Tara Eastman
Celebrating 35 Years:
"I am thrilled to honor our incredible team members," said Susan C. Ryan, CEO & President of Spaulding Youth Center. "Our staff is comprised of highly-trained, experienced, compassionate and kind individuals who absolutely deserve to be recognized and rewarded for their continuous hard work and dedication to our organization."
Spaulding is proud to employ 34 five-year, 27 ten-year, 21 twenty-year, 3 thirty-year, and 2 forty-year tenured staff members.
About Spaulding Youth Center
Spaulding Youth Center is a leading provider of services for children and youth with neurological, emotional, behavioral, learning and/or developmental challenges, including Autism Spectrum Disorder and those who have experienced significant trauma, abuse or neglect. Services include academic, behavioral health, residential, foster care, health and wellness and family support. Spaulding Youth Center is a tax-exempt 501(c)(3) nonprofit. For information about Spaulding Youth Center, visit www.spauldingyouthcenter.org.
Interested in Learning More About Our Vibrant Campus?
If you are interested in an insider's view of a day in the life of Spaulding Academy & Family Services, we recommend visiting our online photo gallery or our video gallery. These are updated weekly so keep checking back for more great Spaulding moments!