Spaulding Youth Center Welcomes Lys Miller-Drake, SHRM-SCP, as Director of Human Relations and Employee Engagement
October 25, 2018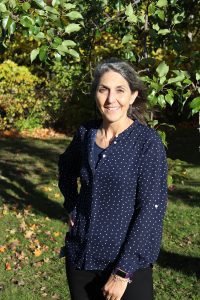 Spaulding Youth Center is pleased to welcome Lys Miller-Drake as its Director of Human Relations and Employee Engagement. In this role, she will be responsible for leading employee recruitment, on-boarding, development, succession planning and training and will also manage employee relations, including engagement, payroll and various culture initiatives.
Ms. Miller-Drake has over twenty years of extensive human resources experience, including managing business operations, company culture and employee development, as well as strategic planning and leadership skills. She also brings extensive experience with mediation, coaching, cultural change and employee engagement initiatives to her new role at Spaulding Youth Center.
"On behalf of Spaulding Youth Center, I am thrilled to welcome Lys Miller-Drake to our leadership team," said Susan C. Ryan, CEO & President of Spaulding Youth Center. "Lys is a knowledgeable and successful human relations professional, and we are excited to see the positive impact she will make on our employees and the culture of our organization."
Prior to joining Spaulding, Ms. Miller-Drake served as Senior Human Resources Business Partner for Microsemi, located in Beverly, Massachusetts. There, she was recognized as a trusted advisor on all things people-related and successfully managed all site employee relations, development, engagement, culture initiatives and issues. Ms. Miller-Drake also previously worked as the Human Resources Manager at Magellan Diagnostics, located in North Billerica, MA and as the Senior Director of Human Resources at Next Step Living, located in Boston, MA.
"I am looking forward to this new, exciting chapter at Spaulding Youth Center," said Lys Miller-Drake. "As soon as I visited Spaulding's beautiful, restorative campus and met with its bright and dedicated leadership team, I knew joining such a special organization was the right choice."
Ms. Miller-Drake currently resides in Exeter, New Hampshire with her husband, Peter. In her spare time, she enjoys being on the beach at the NH seacoast, sailing and spending time with her much loved dog and cat. She is also an avid reader and enjoys writing poetry.
About Spaulding Youth Center
Spaulding Youth Center is a leading provider of services for children and youth with neurological, emotional, behavioral, learning and/or developmental challenges, including Autism Spectrum Disorder and those who have experienced significant trauma, abuse or neglect. Services include academic, behavioral health, residential, foster care, health and wellness and family support. Spaulding Youth Center is a tax-exempt 501(c)(3) nonprofit. For information about Spaulding Youth Center, visit www.spauldingyouthcenter.org.
Interested in Learning More About Our Vibrant Campus?
If you are interested in an insider's view of a day in the life of Spaulding Academy & Family Services, we recommend visiting our online photo gallery or our video gallery. These are updated weekly so keep checking back for more great Spaulding moments!