Spaulding Academy Celebrates Annual Science Fair
May 28, 2021
Spaulding Academy & Family Services (formerly Spaulding Youth Center) in Northfield recently held its 2021 Spaulding Academy Science Fair. This schoolwide, experiential learning event encourages students to explore exciting scientific concepts while maintaining a focus on the scientific method. Due to COVID-19 restrictions, the Science Fair was held virtually through a shareable and privacy-protected website designed by Spaulding's Digital Learning staff. Classrooms could view each other's projects, which ranged from discovering how arctic animals stay warm and learning about the DNA of a strawberry, to speaking to plants to help them grow and powering handmade cars using balloons. Students developed written summaries, posters, and experiment demonstrations, and enjoyed the hands-on opportunities to engage with science.
Click here to read coverage in the Concord Monitor. For print-ready PDFs, click here for the Concord Monitor and here for the Northfield News.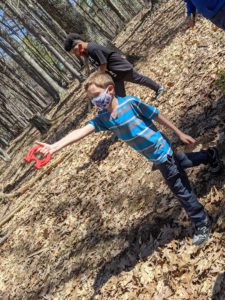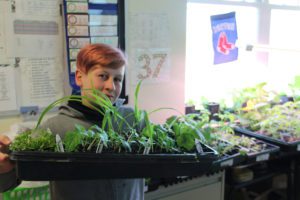 Interested in Learning More About Our Vibrant Campus?
If you are interested in an insider's view of a day in the life of Spaulding Academy & Family Services, we recommend visiting our online photo gallery or our video gallery. These are updated weekly so keep checking back for more great Spaulding moments!