November 6, 2012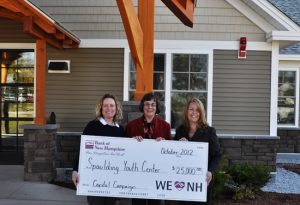 Responding to the growing demand for intensive programs and services for children and youth with autism or other developmental and/or behavioral challenges, Spaulding Youth Center embarked on a Capital Campaign to build a new high-performance school — a center of learning for special education. The new academic contemporary facility will allow Spaulding, over the next ...
Read More
Interested in Learning More About Our Vibrant Campus?
If you are interested in an insider's view of a day in the life of Spaulding Academy & Family Services, we recommend visiting our online photo gallery or our video gallery. These are updated weekly so keep checking back for more great Spaulding moments!