Science Fair
April 12, 2023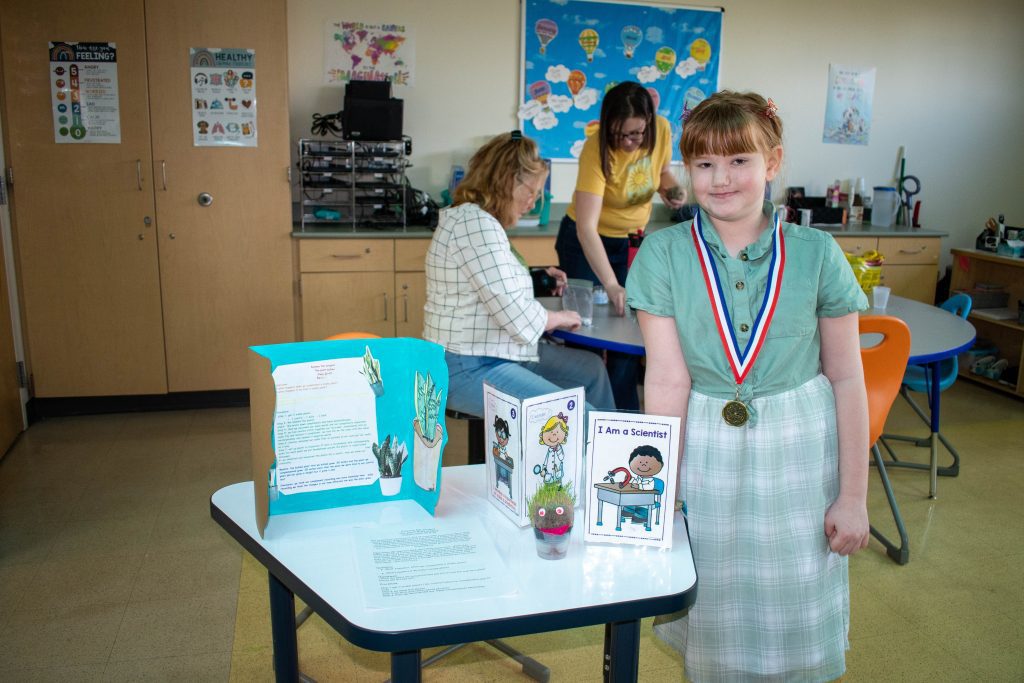 Many thanks to the Laconia Daily Sun and the Winnisquam Echo for sharing this news with our community. Check out the coverage in the Laconia Daily Sun and the Winnisquam Echo. Print-Ready PDFs are available by clicking the publication names: Laconia Daily Sun, Winnisquam Echo
Each April, Spaulding Academy & Family Services hosts the Science Fair, where students at Spaulding Academy can come together and showcase their scientific skills with unique experiments. The children put hard work into preparing their science projects this year, then had the opportunity to present their findings to family and friends at this joyous event on April 12, 2023. Project topics included the power of yelling at plants to promote growth, the effects of meteorites impacting earth, the influence smell has on the taste of food, and much more. Every child earned medals and ribbons for their display and report.
The Spaulding Academy Science Fair provides an excellent way for children, families, and staff to learn, grow, and recognize that the Spaulding Family is truly special. This exciting event provides an opportunity for young students to explore and showcase their curiosity about the world around them. Students can practice scientific inquiry and experimentation, as well as develop presentation and communication skills as they explain their projects to visitors.
For more information about Spaulding Academy & Family Services, visit SpauldingServices.org.
Interested in Learning More About Our Vibrant Campus?
If you are interested in an insider's view of a day in the life of Spaulding Academy & Family Services, we recommend visiting our online photo gallery or our video gallery. These are updated weekly so keep checking back for more great Spaulding moments!