Spaulding Academy & Family Services Announces Two Leadership Roles
October 19, 2023
Many thanks to Newsbreak, Laconia Daily Sun, and Winnisquam Echo for sharing this news with our community. Check out the coverage in Newsbreak, Laconia Daily Sun (page 11), and Winnisquam Echo. Print-Ready PDFs are available by clicking the publication names: Newsbreak, Laconia Daily Sun, and Winnisquam Echo.
Northfield, NH –
Spaulding Academy & Family Services recently announced two leadership promotions. Amanda Champagne became Vice President of Family Services, and Charley Suter was promoted to Director of Technology & Innovation.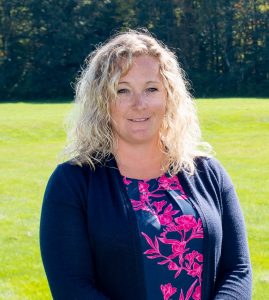 Champagne receives her new title after two successful years as Executive Director for her ongoing efforts to deepen and expand the support delivered to the children and families of Spaulding Academy & Family Services.
As VP of Family Services, Champagne continues to ensure program fidelity and service delivery as the organization continues expanding. All Family Service departments work cohesively to provide a seamless exchange of information for children and families and enable greater efficiencies within the organization. Champagne's effective leadership skills have led to achieving more proactive, engaged, and successful support for the children while expanding services and continuing to put families first.
Since joining Spaulding School in 2014, Suter has successfully filled several roles, including Paraeducator, Associate Teacher, long-term substitute Classroom Teacher, Digital Learning Specialist, and then Technology & Innovation Coordinator.
As Director of Technology & Innovation, his participation in campuswide and interdepartmental initiatives expands significantly. Suter looks forward to helping Spaulding School become a leader in developing thoughtful and safe artificial intelligence workflows in certain areas. He'll also help increase the use of virtual reality beyond individual student needs to full-class use and staff training, particularly as an autism-focused teaching and learning tool.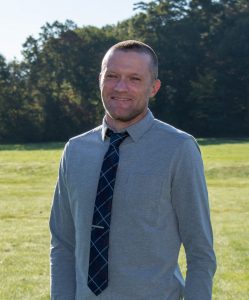 With the newly opened innovation lab, Suter is collaborating with Academy leadership as well as occupational and physical therapists to ensure this space is designed with inclusion in mind to accommodate all Spaulding students. The space will serve as a place for students to explore new skills, create in a multimodal way, and push boundaries of their capabilities. He continues working with all departments to create engaging video and virtual content for students, families, and employees for highlighting the school, reaching a broader audience, onboarding, and so many other beneficial areas. Suter is also the EHR Database administrator, working with departments across campus to better harness Spaulding data to inform decision making.
"At Spaulding, we strongly believe in the value of promoting from within and rewarding the dedication and achievements of our existing team," shared Todd Emmons, President & CEO, Spaulding Academy & Family Services. "Amanda and Charley are the epitome of the type of leadership we foster throughout our organization, and we look forward to their continued success."
About Spaulding Academy & Family Services Spaulding Academy & Family Services is a leading provider of educational, residential, therapeutic and community-based programs and services for families, and children and youth with neurological, emotional, behavioral, learning or developmental challenges, including Autism Spectrum Disorder and those who have experienced significant trauma, abuse or neglect. Established in 1871 as the New Hampshire Orphans Home and School for Industry, Spaulding Academy & Family Services is the oldest childcare organization in operation in the United States. It is a is a tax-exempt 501(c)(3) nonprofit that was formerly known as Spaulding Youth Center since 1958. Its scenic hilltop campus is located on over 500 acres in Northfield, NH and welcomes boys and girls from ages 4 to 22 from around the state of New Hampshire and beyond. In addition to programs provided on the Northfield campus, Spaulding's community-based programs include foster family licensing, Individual Service Option (ISO) foster care, ISO in-home services, child health support services, and more for children ages 0 to 20 and their family. For information about Spaulding Academy & Family Services, visit www.SpauldingServices.org.
Interested in Learning More About Our Vibrant Campus?
If you are interested in an insider's view of a day in the life of Spaulding Academy & Family Services, we recommend visiting our online photo gallery or our video gallery. These are updated weekly so keep checking back for more great Spaulding moments!