Spaulding Youth Center Names New CFO
February 22, 2017
Northfield, NH – Spaulding Youth Center is proud to announce the appointment of Todd Emmons as the organization's Chief Financial Officer.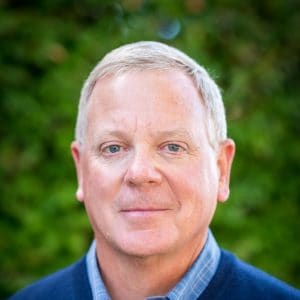 Mr. Emmons brings over thirty (30) years of experience managing finances and operations for higher education institutions throughout New England.
Most recently, Mr. Emmons served as the Vice President of Finance and Operations and Treasurer of Colby-Sawyer College where he managed all financial aspects for the New London, NH institution. His most notable accomplishments include successfully negotiating a recent bond financing and overseeing capital expansion, including technology upgrades, reclaiming in-house management of facilities, and infrastructure improvements. Prior to his work with Colby Sawyer, Mr. Emmons held executive financial positions with Quinsigamond Community College, Elms College, Daniel Webster College, and Saint Anselm College.
"Mr. Emmons is a well-respected financial beacon in the higher education industry and I look forward to leveraging his expertise to bring Spaulding Youth Center to the next level financially," said Susan Ryan, Spaulding Youth Center CEO & President. "We are all so excited to welcome Mr. Emmons to Spaulding Youth Center. His vast experience and mission-focused mindset, along with his approachable demeanor and excitement about our organization and its future potential, makes him an excellent fit."
Mr. Emmons holds a BA in Economics from Saint Anselm College, where he graduated Cum Laude, a MSc. in Economics from the London School of Economics & Political Science, and an MBA in Finance from the Stern School of Business at New York University. He also serves as a board member for the New Hampshire Higher Education Assistance  Foundation (NHHEAF) and New Hampshire Health and Education Facilities Authority (NH HEFA), as well as a board member and treasurer of the New London Chamber of Commerce.
"I'm thrilled to be joining the team at Spaulding Youth Center and looking forward to working side-by-side with some of the most dedicated and effective special education, clinical, residential and community-based staff in the industry," said Emmons. "The outstanding programs and services offered by Spaulding Youth Center are unparalleled in New Hampshire and I consider it an honor to be a part of the every day operations."
ABOUT SPAULDING YOUTH CENTER
Spaulding Youth Center is a leading provider of services for children and youth with neurological, emotional, behavioral, learning and/or developmental challenges including Autism Spectrum Disorder. Services include academic, behavioral health, residential, foster care, health and wellness and family support. Spaulding Youth Center Foundation is a tax-exempt 501(c)(3) nonprofit. For information about Spaulding Youth Center, visit www.spauldingyouthcenter.org.
Interested in Learning More About Our Vibrant Campus?
If you are interested in an insider's view of a day in the life of Spaulding Academy & Family Services, we recommend visiting our online photo gallery or our video gallery. These are updated weekly so keep checking back for more great Spaulding moments!