Ronald L. Magoon joins Spaulding Youth Center Board of Trustees
February 22, 2013
B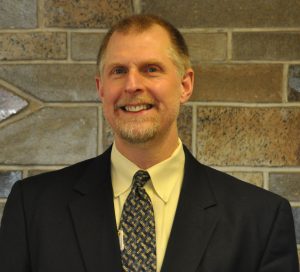 oard Chair James R. Clements is pleased to announce the election of Ronald L. Magoon to Spaulding Youth Center's Board of Trustees. Magoon is Executive Vice President, Chief Operating Officer, Chief Financial Officer and Treasurer of Franklin Savings Bank. He received his B.S. in Business Administration in1986 from the Whittemore School of Business and Economics at the University of New Hampshire; his Master of Business Administration Magna Cum Laude in 1991 from Southern New Hampshire University; and his Graduate Banking Degree from the National School of Banking at Fairfield University where he graduated at the top of his class. Magoon also graduated from the ABA National Compliance School in 1987. He has been in the banking industry for over twenty-five years – twenty-four of those with Franklin Savings Bank.
In his current position Magoon is responsible for the Lending, Finance, Operations, Information Technology, Retail Banking, Risk Management and Marketing departments of the Bank. Mr. Magoon has served on a number of community and non-profit boards including Riverbend Community Mental Health in Concord (Finance, Audit and Executive Committees, served two years as Board Chair); Riverbend Mill House in Boscawen (Director and Board Chair); Capital Region Health Care (Director and Vice-Chair) Lakes Region Charitable Foundation (Incorporator), Northern New England School of Banking (Director), Caring Community Network of the Twin Rivers (Director and Treasurer); Neighbor to Neighbor (Director), Franklin Animal Shelter (Director – new position as of 12/12).
Clements commented, "Ron Magoon brings considerable banking, financial, operations, and nonprofit leadership experience and expertise to the Spaulding Board of Trustees. CEO Susan Calegari, Board members and I look forward to working with Ron to continue to advance the mission of Spaulding Youth Center and ensure excellence in programs for children, youth and their families."
Spaulding Youth Center leverages professional expertise to help young people with autism or other developmental and/or behavioral challenges learn the academic and life skills needed to be successful in their homes, schools and communities.
For information about Spaulding Youth Center, contact Gail Mayhew, Director of Development at 603-286-7500 ext. 532; GMayhew@SpauldingYouthCenter.org or visit www.spauldingyouthcenter.org.
Interested in Learning More About Our Vibrant Campus?
If you are interested in an insider's view of a day in the life of Spaulding Academy & Family Services, we recommend visiting our online photo gallery or our video gallery. These are updated weekly so keep checking back for more great Spaulding moments!