Spaulding Youth Center Welcomes Joyce McKenney, Residential Living Specialist
December 14, 2017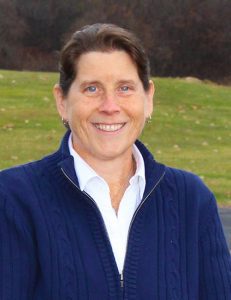 Spaulding Youth Center is pleased to announce Joyce McKenney has joined its staff as a Residential Living Specialist. In this role, Ms. McKenney will focus on arranging vocational experiences and volunteer opportunities for students to further fulfill our mission to teach the life skills needed for our students to be successful in their homes, schools and communities. She hopes to create new and exciting activities for students that will turn into lifelong memories.
Ms. McKenney rejoins Spaulding Youth Center after her departure in 2005 to accept a position as Student Support Center Coordinator at Newfound Regional High school, where she worked with all students, some with behavioral challenges, and others with special needs and disabilities. In this role, she helped students develop social skills, anger management techniques, coping mechanisms and set behavioral plans.
Prior to her role in Newfound, she worked for Spaulding Youth Center for 23 years. She began her journey at Spaulding as a student aide before she was promoted to a residential teacher. During her time at Spaulding Youth Center, Ms. McKenney earned a bachelor's degree in General Studies with a minor in Education from Franklin Pierce University. Following her teaching role, Ms. McKenney was promoted to Residential Coordinator.
"I am delighted to have Joyce McKenney rejoin the Spaulding Youth Center family," said Susan C. Ryan, CEO & President, Spaulding Youth Center. "It is invaluable having a professional with experience like Ms. McKenney's dedicated to developing independent living skills and experiences for the students at Spaulding Youth Center. This type of instruction is instrumental to prepare them for their future outside of our campus."
In addition to her bachelor's degree, Ms. McKenney also holds a master's degree in Education from Plymouth State University. She is also a Certified Anger Management Professional.
Interested in Learning More About Our Vibrant Campus?
If you are interested in an insider's view of a day in the life of Spaulding Academy & Family Services, we recommend visiting our online photo gallery or our video gallery. These are updated weekly so keep checking back for more great Spaulding moments!