Wednesday House Welcomes Kids
February 17, 2021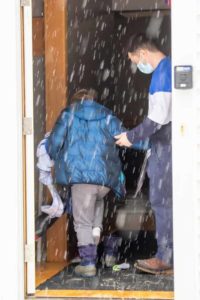 We're excited to share that Wednesday House, an on-campus transitional housing opportunity, is now open – as detailed by the Laconia Daily Sun! An excerpt of the article is below, but you can click here to view the article on the Laconia Daily Sun's website or click here to view the article as a PDF.
NORTHFIELD — For the seven children ages 6 to 16 who moved in on Monday, Wednesday House is not just a home away from home – it's a home instead of home.
For KC, age 15, of Concord, it is an opportunity to be independent, cook for himself, do laundry and manage his free time and school work, and an opportunity to sample what adult life will hold.
"I'd like to be more independent. I was thinking this would give me some more living skills," said KC, wearing a green Choose Love sweatshirt as he unpacked stuffed animals from his teen years and childhood, including a striped llama and other sentimental favorites. He assessed his new room, with sea-green walls, a desk facing a window overlooking snowy fields, and a built-in bunk bed. "If I get bored of one bed, I can switch to another," he said.
It's a happy and instructive transition.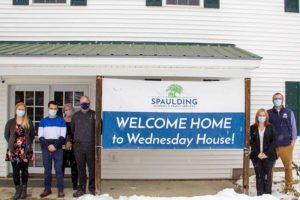 Wednesday House, a white clapboard house with a barn on 12.8 acres of meadow and woods, is the latest addition to Spaulding Academy & Family Services, which for 150 years has helped youngsters in crisis and those who need a high level of care. Since it began in 1871, as New Hampshire Orphans Home and School for Industry, Spaulding has branched out to care for and educate children with neurological and behavioral disorders and serious emotional challenges. Two years ago it started taking a trickle of mainstream kids who had to be relocated for their own safety, and needed someplace to live while awaiting permanent homes.

The Concord Monitor shared this story in its February 18th edition. Click here to view the article online or here for a pdf of the print and web versions.
Interested in Learning More About Our Vibrant Campus?
If you are interested in an insider's view of a day in the life of Spaulding Academy & Family Services, we recommend visiting our online photo gallery or our video gallery. These are updated weekly so keep checking back for more great Spaulding moments!