Therapeutic Campus Provides Hope for the Future
July 01, 2019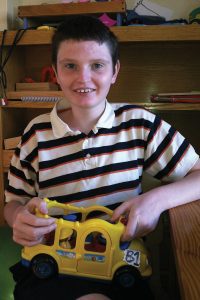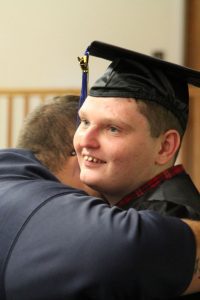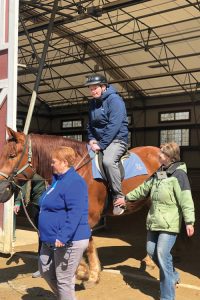 Even as a small child, Josh could be extremely aggressive and had difficulty self-managing during many situations. When he was diagnosed with Autism Spectrum Disorder (ASD), his parents realized that his school district was not adequately equipped to support Josh's needs. School administration began requesting early dismissals due to his disruptive behaviors. With the frequency of these dismissals steadily increasing and the behavioral challenges related to his diagnosis, the quality and success of his ongoing education was in jeopardy. Following a volatile interaction in 2004, Josh was referred and admitted to Concord Hospital where a doctor recommended that a more structured environment was needed.
Although the initial reaction from his parents was that they had somehow failed Josh, Patricia and David came to realize they needed to focus on finding a solution to meet Josh's unique needs. They toured countless residential special education schools but each one felt more like an institution rather than a home. When they visited Spaulding Youth Center in Northfield, NH, they finally found hope for their son's future. The campus setting was inviting and beautiful, the cottage residences were spacious and home-like, and watching children playing on the quad reinforced the quality of life at Spaulding. When the family observed the classrooms, they were delighted to witness that the school was equipped to cope with behaviors while still providing a quality education. They knew they had found the place where Josh belonged and could prosper.
In preparation for his return home, the family began new construction on their house to create a shared space with Josh in mind. The space includes huge windows which provide ample open space and natural lighting, all of which mirror features from Spaulding's campus which Josh cherished. His transition to his family home in October 2018 was a success! Since returning home, Josh has filled up his days with a plethora of fun activities, including weekly horseback riding lessons, cooking classes and grocery shopping; outings to the aquarium and museums; and, practicing his daily living skills learned on Spaulding's campus. Although his challenges still exist, Josh's behavior can be successfully managed due to the education and modifications learned at Spaulding Youth Center. Moreover, the genuine relationships which Josh developed with many of the campus staff and students continues to be one of his favorite conversation topics. These individuals provided the early intervention and supports necessary for Josh when he needed them most, and their compassionate and professional care has undoubtedly built a solid path toward his and his family's future.