Stephanie Capen: Teaching with Heart
November 21, 2022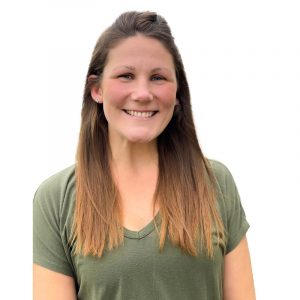 Stephanie Capen has always had a special place in her heart for children. She began her career in special education in 2008 and realized it was a perfect fit for her. After working in various paraprofessional roles, including at the Lighthouse School in Chelmsford, Massachusetts and at Easterseals in Manchester, New Hampshire, she was hired at Spaulding Academy & Family Services.
While serving as a Spaulding Academy paraprofessional, Stephanie earned her bachelor's degree in special education from Granite State College. She then transitioned to teaching and currently works with neurobehavioral students who are nine- to 11-years-old.
"Spaulding is a great place to be! I have creative freedom in my classroom and a staff that works together like a family to benefit the children," Stephanie shares. "The children are the absolute best, and make you just fall in love with them."
In her free time, Stephanie enjoys spending time with her husband, their daughter, Chloe, and Chloe's best friend – their rescue dog, Charlie Brown.
Stephanie's dedication to providing positive learning experiences to her students is appreciated and admired by her teammates at Spaulding Academy. Her biggest fans, however, are her students – who benefit from her caring nature and creative talents every day. The Spaulding Family is grateful to count her as one of its own.