Spaulding Youth Center Welcomes Dr. Raymond Suarez to Board of Directors
June 19, 2020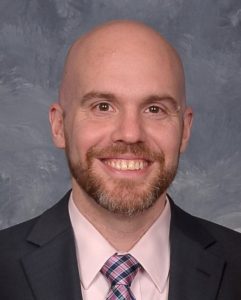 Northfield, NH – Spaulding Youth Center is pleased to announce Dr. Raymond Suarez has joined its board of directors.
Dr. Suarez is the Chief of Psychiatry at Lakes Region General Hospital in Laconia, New Hampshire. He recently opened Lakes Regional Wellness, a private practice in downtown Laconia. Prior to starting his path to psychiatry, Dr. Suarez worked with children with special needs at the 92nd Street YMCA in New York City. His work at the YMCA inspired him to start a career in mental health.
"We are excited to welcome Dr. Raymond Suarez to our board of directors," said Susan C. Ryan, President & CEO of Spaulding Youth Center. "His medical knowledge and extensive background in psychiatry, mental health and wellness is certain to be a welcome addition to our diverse board."
Michael Ventura, Board Chair of Spaulding Youth Center, added, "Dr. Suarez has extensive professional expertise with mental health and wellness which will provide great value to Spaulding. We look forward to seeing how Dr Suarez's experience will translate into ideas promoting good health and wellness for the children and families we serve."
Dr. Suarez received his Board Certification from the American Board of Psychiatry and Neurology in 2011. He received his Medical Degree in 2003 from the Albert Einstein College of Medicine, Yeshiva University before attending the Montefiore Medical Center, where he graduated from the Department of Psychiatry and was Chief Resident of Long-Term In-Patient Care at Bronx Psychiatric Center. He completed his postdoctoral fellowship in Transcranial Magnetic Stimulation at the New York State Psychiatric Institute, located at the Columbia University Irving Medical Center. The Spaulding Youth Center board of directors is comprised of volunteers from the human services, corporate, investment, and philanthropic sectors of our state. To learn more about the Spaulding Youth Center board of directors, visit /about-us/leadership/.
About Spaulding Youth Center
Spaulding Youth Center is a leading provider of services for children and youth with neurological, emotional, behavioral, learning and/or developmental challenges, including Autism Spectrum Disorder and those who have experienced significant trauma, abuse or neglect. Services include academic, residential, clinical, community based, foster care, and family support. Established in 1871 and known as Spaulding Youth Center since 1958, our scenic hilltop campus is located on over 500 acres in Northfield, NH and welcomes boys and girls from ages 4 to 21 from around the state of New Hampshire and beyond. Spaulding Youth Center is a tax-exempt 501(c)(3) nonprofit. For information about Spaulding Youth Center, visit www.spauldingyouthcenter.org.
Interested in Learning More About Our Vibrant Campus?
If you are interested in an insider's view of a day in the life of Spaulding Academy & Family Services, we recommend visiting our online photo gallery or our video gallery. These are updated weekly so keep checking back for more great Spaulding moments!