Spaulding Youth Center Welcomes Daniel M. Walulik to Board of Directors
August 25, 2020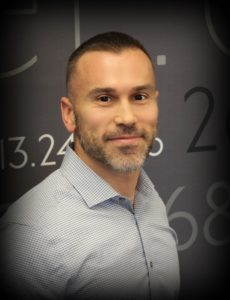 Northfield, NH – Spaulding Youth Center is pleased to announce Daniel M. Walulik has joined its board of directors.
Mr. Walulik is the Chief Financial Officer at Acceleration Partners. He has over 20 years of finance and operations experience, most recently growing a high-tech start-up, Dynamic Network Services (Dyn), to profitability. That success ultimately resulted in the acquisition of Dyn by a Fortune 100 company where he supported the company's transition to the cloud. Dan started his career as a Naval Officer in the Seabees, serving in Guam, war-torn Kosovo and Washington DC.
Dan also develops and teaches advanced finance and accounting courses to MBA candidates at Southern NH University. He holds a mechanical engineering degree from the University of Rochester and an MBA from Syracuse University.
Mr. Walulik learned about Spaulding Youth Center through the Leadership New Hampshire program, where he met the organization's President & CEO, Susan C. Ryan. He immediately knew he wanted to be a part of the organization and is excited to make a difference in the lives of the children and youth it serves.
"We are honored to welcome Daniel Walulik to our board of directors," said Susan C. Ryan, President & CEO of Spaulding Youth Center. "His financial and business operations expertise and genuine interest in our mission will make a fantastic contribution to our diverse board."
Michael Ventura, Board Chair of Spaulding Youth Center, added, "Mr. Walulik's professional experience is well-suited to support our dynamic organization. We look forward to seeing how his ideas and knowledge can bring our organization even more success."
Mr. Walulik lives in Amherst, NH with his three sons and loves the outdoors. He has been a leader in youth activities, including coaching young athletes. The Spaulding Youth Center board of directors is comprised of volunteers from the human services, corporate, investment, and philanthropic sectors of our state. To learn more about the Spaulding Youth Center board of directors, visit /about-us/leadership/.
About Spaulding Youth Center
Spaulding Youth Center is a leading provider of services for children and youth with neurological, emotional, behavioral, learning and/or developmental challenges, including Autism Spectrum Disorder and those who have experienced significant trauma, abuse or neglect. Services include academic, residential, clinical, community based, foster care, and family support. Established in 1871 and known as Spaulding Youth Center since 1958, our scenic hilltop campus is located on over 500 acres in Northfield, NH and welcomes boys and girls from ages 4 to 21 from around the state of New Hampshire and beyond. Spaulding Youth Center is a tax-exempt 501(c)(3) nonprofit. For information about Spaulding Youth Center, visit www.spauldingyouthcenter.org.
Interested in Learning More About Our Vibrant Campus?
If you are interested in an insider's view of a day in the life of Spaulding Academy & Family Services, we recommend visiting our online photo gallery or our video gallery. These are updated weekly so keep checking back for more great Spaulding moments!