Spaulding Youth Center Welcomes Daniel Kaplan to Board of Directors
July 29, 2020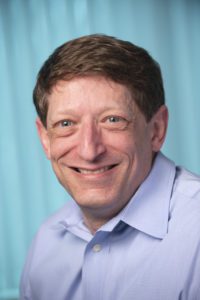 Northfield, NH – Spaulding Youth Center is pleased to announce Daniel Kaplan has joined its board of directors.
Mr. Kaplan is an information technology management professional with over 18 years of experience in the industry. He currently works as an IT Director for Associated Grocers of New England, located in Pembroke, New Hampshire. Mr. Kaplan is responsible for managing IT vendor relationships, leading projects, conducting system audits, preserving assets by implementing disaster recovery and accomplishing financial objectives as set by the company. He also serves as an adjunct graduate professor at Southern New Hampshire University, where he teaches multiple IT courses.
Current Spaulding board member Michael Bourbeau shared the opportunity to join the organization's board of directors with Mr. Kaplan. Once he learned more about Spaulding's unique students, dedicated staff members and therapeutic community, Mr. Kaplan knew it was a great fit. Based on his own experience attending boarding school as a young man, Mr. Kaplan relates to the struggles many Spaulding students face by living away from their families and homes.
"We are excited to welcome Daniel Kaplan to our board of directors," said Susan C. Ryan, President & CEO of Spaulding Youth Center. "His information technology expertise, vast leadership experience and genuine enthusiasm will make a fantastic contribution to our diverse board."
Michael Ventura, Board Chair of Spaulding Youth Center, added, "Spaulding is dedicated to providing a technologically sophisticated educational experience for the children we serve, therefore Mr. Kaplan's expertise is extremely valuable as we continue to fulfill this commitment. We look forward to seeing how Mr. Kaplan's ideas can help shape the future of our organization."
Mr. Kaplan has an MBA in Information Technology Management from Southern New Hampshire University and earned a bachelor's degree in Business Administration from Roger Williams University. The Spaulding Youth Center board of directors is comprised of volunteers from the human services, corporate, investment, and philanthropic sectors of our state. To learn more about the Spaulding Youth Center board of directors, visit /about-us/leadership/.
About Spaulding Youth Center
Spaulding Youth Center is a leading provider of services for children and youth with neurological, emotional, behavioral, learning and/or developmental challenges, including Autism Spectrum Disorder and those who have experienced significant trauma, abuse or neglect. Services include academic, residential, clinical, community based, foster care, and family support. Established in 1871 and known as Spaulding Youth Center since 1958, our scenic hilltop campus is located on over 500 acres in Northfield, NH and welcomes boys and girls from ages 4 to 21 from around the state of New Hampshire and beyond. Spaulding Youth Center is a tax-exempt 501(c)(3) nonprofit. For information about Spaulding Youth Center, visit www.spauldingyouthcenter.org.
Interested in Learning More About Our Vibrant Campus?
If you are interested in an insider's view of a day in the life of Spaulding Academy & Family Services, we recommend visiting our online photo gallery or our video gallery. These are updated weekly so keep checking back for more great Spaulding moments!