Spaulding Youth Center Participates in Special Olympics New Hampshire State Bowling Tournament
December 12, 2019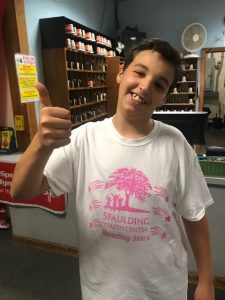 Northfield, NH – Spaulding Youth Center is excited to announce that three students competed in the 2019 Special Olympics New Hampshire State Bowling Tournament held at Funspot in Laconia, New Hampshire.
The Spaulding Youth Center Shooting Stars competed against numerous athletes from teams across the state of New Hampshire in candle pin bowling. Their official results are as follows:
Two students each earned a first-place win and gold medal in their respective division.
One student earned a second-place win and silver medal in his respective division.
The students representing Spaulding were very gracious and supportive of other athletes also competing. Spaulding Youth Center frequently participates in Special Olympics New Hampshire sporting events, including the organization's State Summer Games and various basketball tournaments.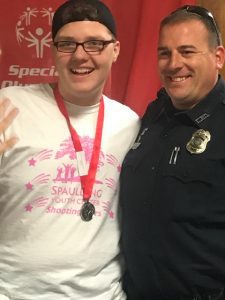 "I am proud of our student athletes and supportive staff that participated in the State Bowling Tournament," said Brian Doyle, Special Education Teacher for Spaulding Youth Center. "Special Olympics New Hampshire is an incredible organization that helps our student athletes build self-confidence and enjoy the sense of accomplishment that comes with hard work and dedication. Through their programs, the residential students on our campus can experience empowerment and community support while creating long-lasting positive memories."
To learn more about Special Olympics New Hampshire, visit http://www.sonh.org.
About Spaulding Youth Center
Spaulding Youth Center is a leading provider of services for children and youth with neurological, emotional, behavioral, learning and/or developmental challenges, including Autism Spectrum Disorder and those who have experienced significant trauma, abuse or neglect. Services include academic, behavioral health, residential, foster care, health and wellness and family support. Spaulding Youth Center is a tax-exempt 501(c)(3) nonprofit. For information about Spaulding Youth Center, visit www.spauldingyouthcenter.org.
Interested in Learning More About Our Vibrant Campus?
If you are interested in an insider's view of a day in the life of Spaulding Academy & Family Services, we recommend visiting our online photo gallery or our video gallery. These are updated weekly so keep checking back for more great Spaulding moments!