Spaulding Youth Center Hosts Annual Multicultural Celebration
December 24, 2019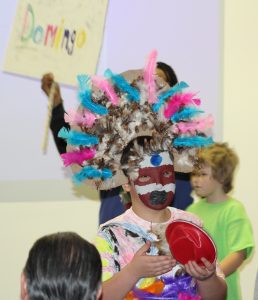 Northfield, NH – Spaulding Youth Center hosted its annual Multicultural Celebration on its Northfield, New Hampshire campus on Friday, December 20th. Generously sponsored by Northeast Delta Dental this year, the event celebrates holiday customs throughout the year and from around the world.
Leading up to the celebration, each of the twelve classrooms conducted extensive research to explore one specific custom to present at the celebration. The classroom then created festive decorations, costumes, foods, musical performances, videos and dance routines to share their findings. This year's presentations included Dominican Republic's Carnival, Greece's Full Moon Festival, a Chinese Lantern Festival, the Viking holiday Up Helly Aa, Russia's Mardi Gras Maslenitsa, Burning Man, Kwanzaa, and the Festival of Gingerbread.
"Northeast Delta Dental is proud to support such a celebrated educational event on the Spaulding Youth Center campus," said Lisa Rousseau, Community Relations Specialist at Northeast Delta Dental. "The academic focus, inclusive spirit and celebratory ambience are a powerful recipe for event success and a significant influence during this most joyous time of year. We were honored to be a part of this year's Multicultural Celebration."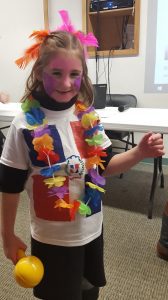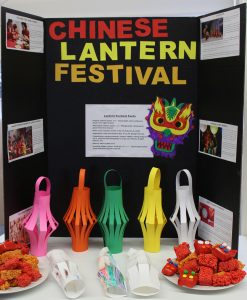 "The Annual Multicultural Celebration is one of our most unique and diverse events here on campus," said Susan C. Ryan, CEO & President of Spaulding Youth Center. "Students put a great deal of effort into researching and preparing for their presentations. Not only do the kids find the research and creative aspects engaging, but projects like this serve as an opportunity for students to develop public speaking and performance skills which boosts their self-confidence and gives them a well-deserved feeling of accomplishment."
Family, friends and supporters were invited to attend the Spaulding Multicultural Celebration. The event serves as a fun and distinctive opportunity for audience members to discover and appreciate a wide variety of customs. This event also provides a creative, educational and festive way for the Spaulding community to honor the many traditions celebrated around the world during the holiday season.
About Spaulding Youth Center
Spaulding Youth Center is a leading provider of services for children and youth with neurological, emotional, behavioral, learning and/or developmental challenges, including Autism Spectrum Disorder and those who have experienced significant trauma, abuse or neglect. Services include academic, behavioral health, residential, foster care, health and wellness and family support. Spaulding Youth Center is a tax-exempt 501(c)(3) nonprofit. For information about Spaulding Youth Center, visit www.spauldingyouthcenter.org.
Interested in Learning More About Our Vibrant Campus?
If you are interested in an insider's view of a day in the life of Spaulding Academy & Family Services, we recommend visiting our online photo gallery or our video gallery. These are updated weekly so keep checking back for more great Spaulding moments!