Spaulding Youth Center Honored with Grant from Autism Speaks, Inc.
May 25, 2018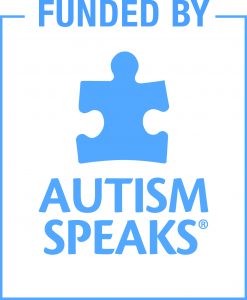 Spaulding Youth Center is thrilled to announce it has been honored with a $5,000.00 grant from Autism Speaks, Inc. in support of its Experiential Challenge Outdoors (EChO) program. EChO enables children to participate in outdoor adventures and education, regardless of their neurological, emotional, behavioral, learning or developmental challenges or family circumstances.
Through EChO, the Spaulding Youth Center classroom is New Hampshire's mountains, forests, lakes, ponds, rivers, streams, marshes and the organization's expansive nearly 500-acre campus. Annually, 150 Spaulding students participate in EChO for a full day every three weeks in outdoor adventures, such as rock climbing, ziplining and swimming, as well as annual special events on campus. One of the most significant challenges and opportunities of EChO is being able to adapt the curriculum, activities and equipment to meet each child's specific learning styles and physical, behavioral, and emotional needs. This generous support from Autism Speaks will help purchase specialized equipment required by the students to fully experience the EChO program.
"We are grateful to Autism Speaks for the opportunity to continue delivering our EChO program to each and every student who arrives on our campus," said Susan C. Ryan, CEO & President of Spaulding Youth Center. "Many of our children have extremely limited histories of outdoor activities due to multiple diagnosis and related challenges. EChO provides these children the opportunity to learn to assess and take healthy, positive risks and learn to trust themselves and the people supporting them. This program is truly essential to our overall curriculum and intensive learning environment."
Autism Speaks is dedicated to promoting solutions, across the spectrum and throughout the life span, for the needs of individuals with autism and their families through advocacy and support; increasing understanding and acceptance of people with autism spectrum disorder; and advancing research into causes and better interventions for autism spectrum disorder and related conditions.
To learn more about Autism Speaks, visit https://www.autismspeaks.org/.
About Spaulding Youth Center
Spaulding Youth Center is a leading provider of services for children and youth with neurological, emotional, behavioral, learning and/or developmental challenges, including Autism Spectrum Disorder. Services include academic, behavioral health, residential, foster care, health and wellness and family support. Spaulding Youth Center is a tax-exempt 501(c)(3) nonprofit. For information about Spaulding Youth Center, visit www.spauldingyouthcenter.org.
Interested in Learning More About Our Vibrant Campus?
If you are interested in an insider's view of a day in the life of Spaulding Academy & Family Services, we recommend visiting our online photo gallery or our video gallery. These are updated weekly so keep checking back for more great Spaulding moments!