Spaulding Youth Center Holds Diversity and Acceptance Poster Contest
July 24, 2018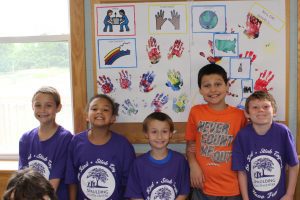 Spaulding Youth Center recently held its annual campus-wide Diversity and Acceptance Poster Contest. The contest invited students to create posters using messaging that celebrated the topics of diversity, acceptance and anti-bullying. Over fifty posters were submitted throughout the month, proudly displayed in the campus dining hall, and recently judged on campus.
Spaulding staff developed thorough lesson plans focused on diversity and acceptance as well as shared published resources, such as anti-bullying videos and stories. Prior to creating the posters, students were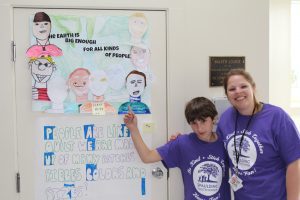 asked about their personal experiences with bullying, especially when it involved perceived differences.
According to PACER's National Bullying Prevention Center, one of every five students reports being bullied during the school year. The percentage of individuals who have experienced online cyberbullying has nearly doubled over the past decade. A poster contest can act as a therapeutic activity to help students heal by sharing their experiences. These contests also bring attention to the topic of acceptance and the significance of celebrating diversity.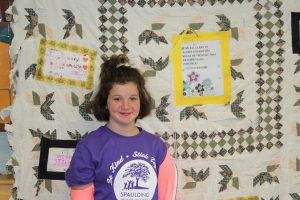 The following individual and group awards were given out by the judges:
Best Classroom Award
Best Residential Award
Best Small Group Award
Most Creative Award
Most Colorful Award
Best Message Award
Best Staff Submission Award
"I am so proud of students and staff for all of their hard work creating meaningful and creative posters that celebrate individual differences and the anti-bullying movement," said Susan C. Ryan, President & CEO of Spaulding Youth Center. "This contest served as a positive opportunity to unite our campus and teach students to embrace diversity and treat others with kindness and respect."
The Diversity and Acceptance Poster Contest is a successful example of the daily projects and lessons Spaulding includes in its curriculum to teach students the life skills needed to express their feelings, develop social relationships and succeed in school.
About Spaulding Youth Center
Spaulding Youth Center is a leading provider of services for children and youth with neurological, emotional, behavioral, learning and/or developmental challenges, including Autism Spectrum Disorder. Services include academic, behavioral health, residential, foster care, health and wellness and family support. Our mission is supporting exceptional children and families toward a successful future. Spaulding Youth Center is a tax-exempt 501(c)(3) nonprofit. For information about Spaulding Youth Center, visit www.spauldingyouthcenter.org.
Interested in Learning More About Our Vibrant Campus?
If you are interested in an insider's view of a day in the life of Spaulding Academy & Family Services, we recommend visiting our online photo gallery or our video gallery. These are updated weekly so keep checking back for more great Spaulding moments!