Spaulding Academy & Family Services Names Spirit Award Winners
November 04, 2021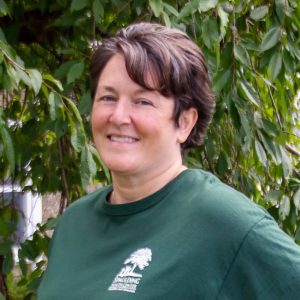 Northfield, NH – Spaulding Academy & Family Services has named the winners of its monthly Spaulding Spirit awards for the third quarter of 2021: Dawn Hinxman – July, Stephanie Capen – August and all Spaulding staff – September. These peer-nominated awards recognize employees who embody the spirit of the organization and inspire fellow team members with their dedication.
Hinxman joined Spaulding Academy & Family Services in 2014 as an administrative assistant in Behavioral Health, having years of experience in similar roles within various health care settings, including a physician's office and the Concord Regional Visiting Nurse Association. When a Support Services opportunity opened, she transferred to that department as an administrative assistant and was recently promoted to office manager. Hinxman holds an associate degree in Legal Administration from Champlain College.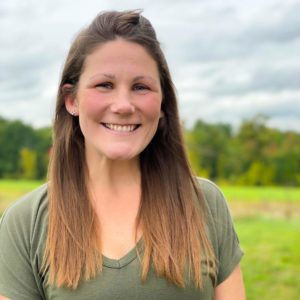 Capen is a special education teacher and currently works with neurobehavioral students who are nine- to 11-years-old. She has been in special education for 12 years and was initially hired by Spaulding Academy & Family Services as a paraprofessional. Capen transitioned to teaching once she earned her bachelor's degree from Granite State College and is now pursuing a master's degree in Education, with a focus on Curriculum and Instruction, at Southern New Hampshire University.
As part of the Spaulding Academy & Family Services annual Employee Appreciation Day, all staff were named the September Spaulding Spirit award winners for their dedication to the children they serve.
"Even with hundreds of employees on staff, Spaulding Academy & Family Services feels like a family," said Lys Miller-Drake, SHRM-SCP, Human Relations & Employee Engagement Director. "Every staff member gives generously of their time and talent daily, and these awards provide the opportunity to recognize their tireless commitment to our children and overall organization."
For more information about Spaulding Academy & Family Services and its current employment opportunities, visit SpauldingServices.org/careers.
Click here to see coverage of this news in the Laconia Daily Sun and its front page feature in the Winnisquam Echo! For print-ready pdfs, click here for the Laconia Daily Sun and here for the Winnisquam Echo.
Click here to download the official press release.
About Spaulding Academy & Family Services
Spaulding Academy & Family Services is a leading provider of educational, residential, therapeutic and community-based programs and services for families, and children and youth with neurological, emotional, behavioral, learning or developmental challenges, including Autism Spectrum Disorder and those who have experienced significant trauma, abuse or neglect. Established in 1871, Spaulding Academy & Family Services is a tax-exempt 501(c)(3) nonprofit that was formerly known as Spaulding Youth Center since 1958. Its scenic hilltop campus is located on over 500 acres in Northfield, NH and welcomes boys and girls from ages 4 to 21 from around the state of New Hampshire and beyond. In addition to programs provided on the Northfield campus, Spaulding Academy & Family Services' community-based programs include foster family licensing, Individual Service Option (ISO) foster care, ISO in-home services, child health support services, and more for children ages 0 to 20 and their family. For information about Spaulding Academy & Family Services, visit www.SpauldingServices.org.
Interested in Learning More About Our Vibrant Campus?
If you are interested in an insider's view of a day in the life of Spaulding Academy & Family Services, we recommend visiting our online photo gallery or our video gallery. These are updated weekly so keep checking back for more great Spaulding moments!