Spaulding Academy & Family Services Announces New Name and Brand to Coincide with 150th Anniversary Celebrations
September 01, 2020
Northfield, NH – Spaulding Academy & Family Services, formerly Spaulding Youth Center, is excited to announce a new name and brand which embodies the bright future for this industry-leading organization.
For 150 years, the organization has served children and families with a variety of special needs. The organization's legacy began in 1871 as the New Hampshire Orphans Home and School for Industry, which later was renamed as the Daniel Webster Home. This organization merged with the Golden Rule Farm in 1958 to become Spaulding Youth Center.
To best represent the evolution of available programs and services as well as plan for new future offerings, the organization began a renaming and rebranding analysis last year. Based on results collected from staff, parents, donors, stakeholders, DCYF, school districts and more, the board and executive leadership team processed this feedback and prepared for the next phase of the organization's rich history. Effective September 1, 2020, the organization will continue to fulfill its mission as Spaulding Academy & Family Services.
"As part of our 150th anniversary celebration, Spaulding Academy & Family Services is ready to take this important step forward toward our bright future," said Michael Ventura, Board Chair of Spaulding Academy & Family Services. "We proudly do our work each and every day because we believe every child deserves a childhood," shared Susan C. Ryan, President & CEO.
Spaulding Academy focuses on the special education school that offers an outstanding and robust curriculum for both residential and day students. Spaulding Family Services focuses on the programs and services offered via Community Based Programs as well as the work done with children and families served residentially and otherwise. Combined, Spaulding Academy & Family Services keeps Spaulding, which so many people strongly associate with the organization, but clarifies what we do and who we support. The logo has been updated with more modern colors, the people are slightly changed and in more joyful positions, but the original tree, which exemplifies our beautiful campus and a sense of hope, was maintained.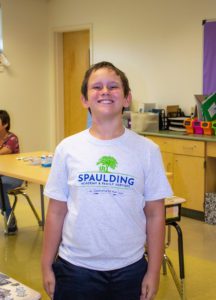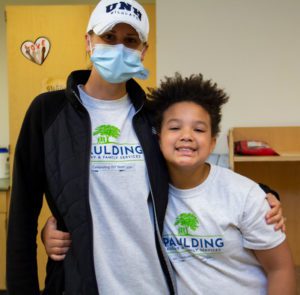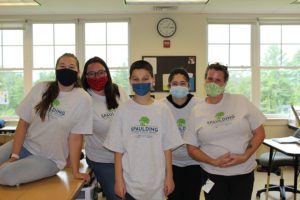 About Spaulding Academy & Family Services
Spaulding Academy & Family Services is a leading provider of educational, residential, therapeutic and community based programs and services for families, and children and youth with neurological, emotional, behavioral, learning or developmental challenges, including Autism Spectrum Disorder and those who have experienced significant trauma, abuse or neglect. Established in 1871, Spaulding Academy & Family Services is a tax-exempt 501(c)(3) nonprofit that was formerly known as Spaulding Youth Center since 1958. Our scenic hilltop campus is located on over 500 acres in Northfield, NH and welcomes boys and girls from ages 4 to 21 from around the state of New Hampshire and beyond. In addition to programs provided on our Northfield campus, Spaulding's community based programs include foster family licensing, Individual Service Option (ISO) foster care, ISO in-home services, child health support services, and more for children ages 0 to 20 and their family. For information about Spaulding Academy & Family Services, visit www.SpauldingServices.org.
Interested in Learning More About Our Vibrant Campus?
If you are interested in an insider's view of a day in the life of Spaulding Academy & Family Services, we recommend visiting our online photo gallery or our video gallery. These are updated weekly so keep checking back for more great Spaulding moments!