Roundtable of mental health experts discuss the issues kids face
May 13, 2021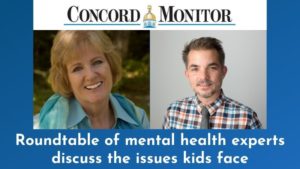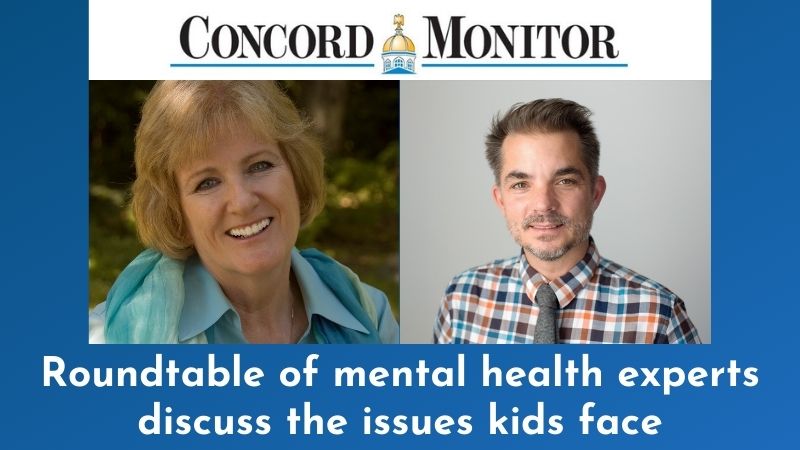 The Concord Monitor's Health Reporter, Teddy Rosenbluth, sat down with our psychiatry and medical health staff leaders to discuss the current state of mental health and care for children. We're pleased to announce the addition of Dr. Terrie McCafferty and Gregg Rogers, who shared their expertise, along with Chandra Miller, Nick Lefebvre and Amanda Champagne. An excerpt of the roundtable interview follows.
---
Spaulding Academy & Family Services, a 500 acre campus in Northfield, offers services for children with neurological, emotional and developmental challenges. Recently the facility grew its medical team to keep up with the growing demand for psychiatric care.
The Monitor sat down with some of New Hampshire's top child mental health experts from Spaulding to discuss the growing psychological crisis facing kids across the state.
The roundtable included comments from Amanda Champagne, the executive director of residential services, Chandra Miller, the medical director, Nick Lefebvre, the health services director as well as two new psychiatrists at the facility: Gregg Rogers and Terrie McCafferty.
What are the primary mental health issues facing children in New Hampshire?
Terrie McCafferty: I would say that COVID has seriously impacted the junior high school and high school students. Some do well with online learning, some do not. They may have underlying conditions that were not requiring mental health services, but I believe that COVID has brought out a lot of those. We are seeing significant depression and anxiety. I'm also seeing family systems having significant problems where parents are working at home with children, and they're trying to get their work done on one computer and the kids are on another computer, and, you know, all kinds of parenting and behavioral issues are starting to happen.
Gregg Rogers: can say that grammar school, elementary school, junior high and high schoolers are being affected. There's anxiety, depression and initially a lot of social isolation. When schools opened up it's improved somewhat but I would say that, definitely the kids with pre existing anxiety, depression, along with a genetic component definitely exacerbate symptoms and it's been a difficult course. Before the pandemic I had about maybe two, three week waitlist and now I'm at at least two months. So it's, it's been tough to sort of respond in different ways to accommodate the demand.
How are kids at Spaulding handling some of the changes COVID has brought?
Amanda Champagne: We have worked really hard as an organization to get our kids out into the community – advocating for themselves, learning how to save money for an object that they really want, going in and buying, going to fairs, going to activities. We have students that have real jobs at Taco Bell and different things like that, or they're doing volunteer opportunities.
So those are some of the the major impacts that kids have faced. We can't go into the community. So, you know, we work through that with them so that's been a real challenge. Also not being able to go see their families has been another one. And then, you know, just the kids wanting to be able to get in the van on a Saturday and go to the ocean for the day and get ice cream on the way back.
We do have a community here, but we've had to separate them from other houses so we have a kid that lives in one house that has a best friend that lives in another house. We're trying to restrict that for safety purposes. So really trying to balance that's the best way we can.
---
You can also click here for a link to the full article online, or here for a print-ready pdf.
Interested in Learning More About Our Vibrant Campus?
If you are interested in an insider's view of a day in the life of Spaulding Academy & Family Services, we recommend visiting our online photo gallery or our video gallery. These are updated weekly so keep checking back for more great Spaulding moments!