Nick Silva – A Positive Impact on All
April 29, 2020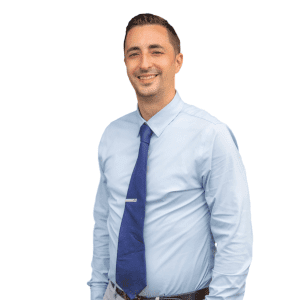 Nick Silva is described by his colleagues as engaging and calming with Spaulding students, as well as respectful, a great listener and impactful in what he does every day. It truly is no wonder why he is so well-liked by students and staff members alike.
Nick began his journey at Spaulding in 2014 as an Academic Aide in the Spaulding School. He has worn many hats in his time in the organization, including Paraprofessional, Residential Counselor and Associate Teacher. In 2017, Mr. Silva was offered his current role of Admissions Assistant. In this role, he is able to lead campus tours, follow up on new students' progress and ultimately be a part of the Spaulding enrollment process from start to finish.
What is Nick's favorite thing about working at Spaulding Youth Center? For him, the answer is easy: the students. He loves being able to witness students achieve goals and make progress toward becoming more independent and productive individuals. His favorite on-campus events are the annual Arts Festival and Science Fair, which both showcase students' classwork and achievements. As an audience member, Nick enjoys watching each child's face glow with the sense of accomplishment and pride as they display their work for teachers, peers, family members and friends.
In his spare time, Nick enjoys spending time with his family, as well as enjoying gymnastics, dance and other fun adventures with his daughter.
We are thankful to have team members like Nick in our organization. His positive attitude, compassion for our students and willingness to help other staff members is truly inspiring.