Linda Pletch – A Past, Present & Future Impact
July 08, 2019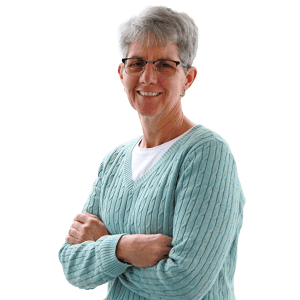 As one of the organization's longest-tenured employees, Linda Pletch knows Spaulding Youth Center inside and out. Her experience working in the organization's clinical services, educational and residential programs for the past thirty years make her nothing short of an expert on all things Spaulding. This knowledge combined with her positive and insightful personality led her to earn peer recognition with a Spaulding Spirit Award in 2018. More recently, Linda was acknowledged as the Related Service Provider of the Year at the annual academic awards ceremony.
Linda started her journey as the Associate Director of Clinical Services at Spaulding Youth Center in January of 1989 after working at the May Institute. She later accepted a position as Supervisor of the Lambert Program, where she managed the educational and residential program for 12 students. Following this role, Ms. Pletch accepted a training coordinator position which supported both academic and residential staff. When a Behavioral Analyst position was created in May 2014, Ms. Pletch was excited to return to her first passion and accepted the challenge of this new role. She continues to hold the same position today.
As a Behavioral Analyst, Linda's responsibilities include full clinical oversight of a client caseload as well as playing an integral role in outlining Spaulding's behavioral services structure and provision. Linda has widespread influence on campus and regularly interacts with each of our programs and staff. She enjoys working with her colleagues and feels the organization's collaborative nature is one of its most positive attributes.
Linda's first and most significant focus in her job is the children Spaulding serves, and it has been that way since day one. She is always open to new ideas and embraces any new challenges that may come along. Linda has the utmost respect for her fellow staff members and considers them a second family.
Linda holds a Master of Arts degree in Human Development and Family Life from the University of Kansas. She is a Board-Certified Behavior Analyst (BCBA) and has also earned a certificate for Behavioral Intervention in Autism from UMass-Lowell. In her spare time, she enjoys spending time with her children and grandchildren as well as playing golf.