Kori Kidder: Building and Modeling Healthy Relationships
June 09, 2021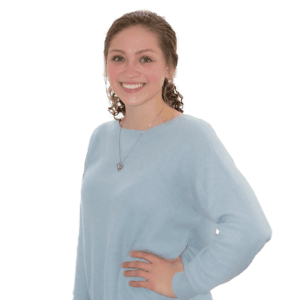 Kori Kidder was still pursuing a bachelor's degree in Human Development and Family Studies at the University of New Hampshire (UNH) when she applied for a position as a residential substitute in early August of 2019. Her degree, along with her interests and the connections made with students early on, assured her that Spaulding Academy and Family Services would be a place she could make a positive difference.
She graduated with her Bachelor of Science degree in May 2020 and also earned a certification as a Family Life Educator through the National Council on Family Relations. She then accepted a full-time position in which she supported Spaulding's residential students during a full year of remote learning. For the children she assisted, Kori coordinated with five different school districts managing remote learning requirements and district-provided services. She has continued her career at Spaulding, and recently transitioned to become a family worker in spring of 2021.
Kori's team members have expressed appreciation for her calm and patient demeanor, which proves helpful when the kids are frustrated with their online learning sessions. She views her role as much more than a job: Kori hopes to demonstrate what a loving and trusting relationship is so that all students learn to feel accepted and cared for- not just today, but also as the foundation for building future relationships. This healthy approach to communication and support will provide lifelong value, and the Spaulding team looks forward to the unique impact Kori will continue to make on campus.