Kevin Flanagan – Making the Most out of Life at Spaulding
December 18, 2019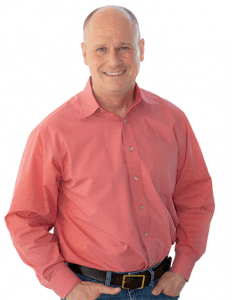 Kevin Flanagan spent the last sixteen years working as a Health & Risk Management Advisor for a public risk pool, a nonprofit organization that provides health and safety benefits to New Hampshire public schools and municipalities. After careful consideration, Kevin decided to leave his job and take some time off to explore his options and focus on what he truly wanted to do: Make a difference in the lives of children with physical and developmental disabilities and help them develop to their fullest potential. In 2018, he accepted the life-changing position of Para Educator II at Spaulding Youth Center.
One of Kevin's favorite things about his new position is that he learns something new every day. He loves helping and developing trusting relationships with the kids in his care. According to Kevin, one of the best parts about his job is how the children remind us about the important things in life such as being kind, grateful and true. He also genuinely enjoys working with the Spaulding staff, who he views as supportive, dedicated and hardworking teammates.
Kevin finds that Spaulding's comprehensive nature is what sets the organization apart. Spaulding serves as a school, a treatment center and a home for so many children. There is not only an emphasis on academics but on social, vocational, physical and emotional development. He shares many of the organization's core values and emphasizes the importance of putting respect, dignity, compassion, patience and kindness into everything you do.
Kevin believes his short time working at Spaulding Youth Center has made him a better person. Everywhere he looks, he sees how the students bring out the best in the staff. He loves that he is challenged every day and is truly humbled in knowing what an incredible opportunity he and his fellow colleagues have in making a positive impact on the future of these special children. To Kevin, there is no greater responsibility.
Kevin is a Physical Therapist Assistant, has a master's degree in Public Health and was a former president of the New Hampshire Public Health Association. He has previous experience working with people affected by developmental and physical disabilities and has a special place in his heart for children. He is a youth mentor with the Friends Program and has worked as a volunteer at a local Equine Therapy center and as a youth soccer couch. Kevin comes from a family of educators and health care professionals. His professional and personal experiences have led him to Spaulding Youth Center, where he is doing something he truly loves to do.
In his spare time, Kevin enjoys gardening, fishing, running and spending time outdoors with his wife, Michele, and their black lab, Mogli. His father taught him an old Irish saying that he lives by: "This is a day in our lives and it will not come again."
Kevin is sure to make the absolute most out of his life and out of his work every single day, and it shows.