Helping Children Create a Healthy New Beginning
September 10, 2019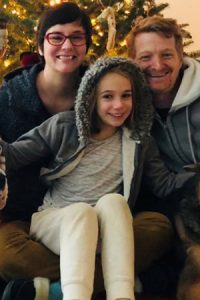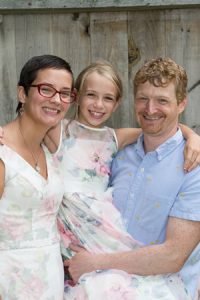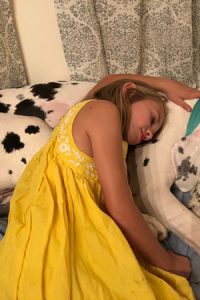 As a young child, Rowen was exposed to trauma and events that no child should have to see or endure. As a result, Rowen struggled to control her emotions and behaviors because she was never taught how to do so. She had been living in a highly chaotic world which impaired her ability to truly feel safe. Despite this, her personality and resilience persevered, and her grandparents began the task of teaching her that the world did not have to be so tumultuous. This is a path all too common to many children with Rowen's history. Her loving grandparents quickly realized that this was more than they could do alone and recognized they needed more comprehensive and intensive supports. After several unsuccessful foster home placements, Rowen was referred to the residential program at Spaulding Youth Center.
On Spaulding's therapeutic campus, Rowen's program team focused on providing personalized supports and clinical interventions. These supports enabled Rowen to quickly master her program and personal goals to reduce behaviors and develop skills so that she could be successful outside of Spaulding. With her newly-developed sense of self and safety, Rowen became a wonderful candidate for foster care and adoption through our Community Based Program. While she remained as a residential student during the process of finding the right home, Rowen's stars were truly about to align.
Samantha and Patrick Stevens were working towards earning their foster care license with hopes of adopting one of the many children in need of a forever home. After their family worker encouraged them to consider Individual Service Option (ISO) foster care, the couple was introduced to Spaulding Youth Center. Based on their interests, Samantha and Patrick were invited to meet with Rowen's program team to learn more about her history and remarkable progress. After everyone agreed that they were a good fit, the Stevens visited campus, enjoyed a personal tour by an unsuspecting Rowen, and witnessed first-hand her engaging and charming personality. As they left campus that day, Patrick and Samantha knew that Rowen would be their daughter!
Beginning with several on-campus and then off-campus visits, Rowen's relationship with her new foster family grew into overnights, then progressed to weekend visits and eventually a move into their home. After the adoption became official, Rowen continued to attend the School at Spaulding as a day student until she was ready for her final transition to her new school district. Our Community Based Services continued for a limited time to bridge this transition into her home with the Stevens as this new family developed. Rowen is a shining example of the swift success that is possible following positive clinical interventions provided on Spaulding's scenic and serene campus. Our residential cottages are uniquely designed to demonstrate a safe and supportive family unit. Rowen's success is a testament to this trust-based approach – her cottage friends were like beloved siblings to this only child!
With the interventions provided in just one year at Spaulding, Rowen was able to find her path towards a fresh start and a bright future. In school, she is on par with her peers in all subjects and is participating in the Girls on the Run after school program. Socially, Rowen is thriving as well with frequent playdates, birthday parties, sleepovers and more with her friends. Like many young girls, she has a love for all animals, enjoys video games and looks forward to family game night each week. Rowen is flourishing and her happiness shines through for all to see!
As the need for foster and adoptive families continue to grow, Spaulding Youth Center is rising to the challenge. Spaulding's programs and services are dedicated to preparing the children in our care to be successful when it is time to transition back to the community. Even when returning to their biological family is not an option, these children will be healthy and have the skills they need when their forever home is found.