Dennis Galimberti – Creatively and Expertly Improving the Campus Environment
July 15, 2021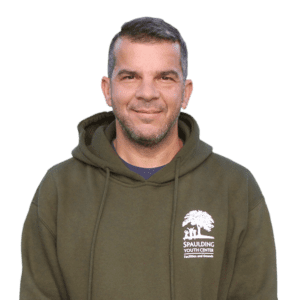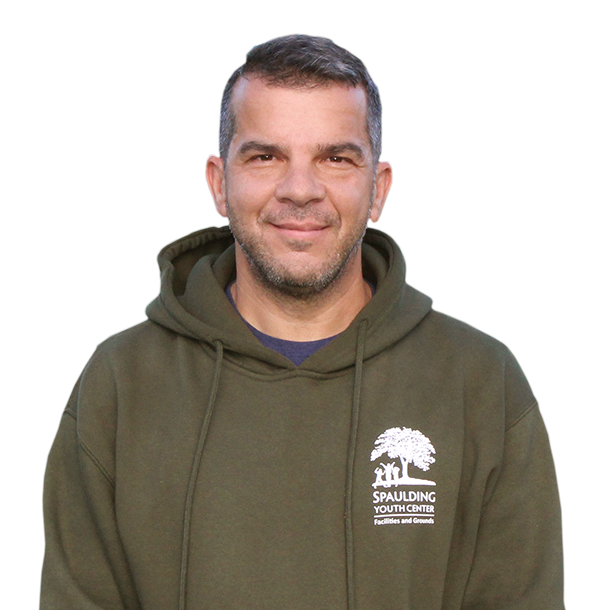 At every point in his career, Dennis Galimberti has made an impactful difference. Upon graduating from high school, he joined the U.S. Army and was stationed in Germany for four years. He has served in the National Guard ever since, completing three international deployments over the past 12 years. Most recently, Dennis was instrumental in a three-month State of New Hampshire deployment, during which he expertly led and managed a National Guard team at two COVID-19 vaccination sites that served 500 people daily.
He holds a degree in criminal justice and spent 15 years working in the field, before serving as a maintenance director at a local healthcare facility. In 2014, Dennis decided it was time to make a difference in the lives of children, and he joined Spaulding Academy & Family Services as Facilities and Grounds Manager. His wide range of skills have led to significant and demonstrable accomplishments over the years. He upgraded the heat and air conditioning systems in each residential cottage, so that every bedroom now has individual controls managed by staff. He also renovated the interiors of Wednesday House and the Shaker House, which helped keep costs down for the organization.
In addition, Dennis has overseen the facilities and grounds staff, conducted campus-wide repairs and maintenance on building structures, and managed landscaping, snow removal, and timber strategies on the nearly 500-acre campus. As a result of Dennis' impressive contributions, he was recently named Director of Support Services which oversees maintenance, food services, technology, and the recent launch of the Spaulding housekeeping team.
Dennis is thrilled to expand his role at Spaulding and is honored by the promotion. He is proud to continue improving the campus environment that the children and staff either lives or works in, and feels they truly appreciate his work. In his spare time, Dennis enjoys venturing out on his boat for off-shore ocean fishing and lobster trapping.