Dan 'Doc' Jenifer – 2017 Spaulding Spirit Award Winner
February 10, 2018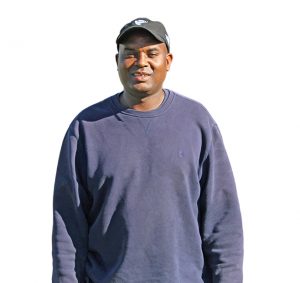 The Spaulding Spirit Award is a peer‐nominated award given to a staff member who exemplifies Spaulding Spirit and makes peers proud to be working by their side. We are thrilled to announce that Doc Jenifer was chosen to receive the Spaulding Spirit Award for Quarter 3 of 2017. A few things his peers shared about Doc in his nominations:
Always looking for positive way to support SYC
Friendly & Happy
Thorough and Careful
Kind with staff and our children
An asset to SYC
Takes on extra work without being asked
Positive Attitude
Exemplifies Professionalism
Always looking to improve the way we do things
We are fortunate to have him!
A true shining star every day
Daniel "Doc" Jenifer genuinely cares about creating a positive work environment and helping people. He loves seeing a smile on employees' and students' faces.
As Senior Facilities Worker at Spaulding Youth Center, Doc always embraces challenges and maintains a positive attitude as he works to solve problems on campus grounds. He has been a Spaulding employee for three years, but has been vested in the organization for far more. His wife, Monique, has been a Spaulding employee for ten years and the couple live close to campus with their five-year-old son, Noah. Originally from Maryland, Doc moved to New Hampshire after meeting his wife through mutual friends and loves the life they have built in the Granite State, which includes his small landscaping business, Doc's Lawn Service.
According to Doc, his favorite thing about working at Spaulding Youth Center is making people happy. Doc will often volunteer to stay late or come in early to accomplish tasks that can only be done during those times. Doc's selflessness contributes to the positive work environment at Spaulding, and he truly is an asset to our organization.