Cheryl Consoletti: Connecting Kids and Families with a Caring Heart
April 22, 2021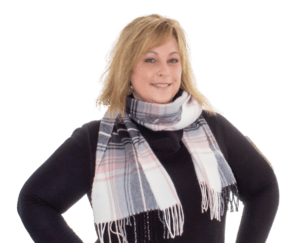 Cheryl Consoletti was introduced to Spaulding Academy & Family Services while she was an undergraduate student at Plymouth State College. She was minoring in Special Education and completed an internship in the residential team. At the time, there were no positions available to hire Cheryl after her internship ended. She was disappointed because she had never seen anything like Spaulding before and wanted to be part of the team permanently. Cheryl soon got her wish: Linda Pletch, Manager of Behavioral Programming, called her to consider a position on the neurobehavioral team. She interviewed, was offered the position, and has been employed with Spaulding ever since being hired January 22, 1998.
After four years working with autistic children, which Cheryl loved, she became a residential counselor and mentor. She always wanted to learn and do more, so she helped train new hires and served as a reliable assistant to her house manager. She eventually transferred to Young House and worked nights until 2009. Cheryl then took the opportunity to pivot her career at Spaulding by assisting families directly and holistically.
Today, she is Spaulding's Family Coordinator. She has a global view of Spaulding's mission in this role, serving as the connection between families and stakeholders. Cheryl is the lens for parents, while overseeing Spaulding's family workers, and advocating for a collaborative approach and appropriate treatment plans to achieve the best outcomes for children and families.
Cheryl values the family model Spaulding provides children – along with the true team approach that provides a one-stop shop for families and a wrap-around environment for kids. She is humbled by the opportunity to collaborate across departments to give children a positive experience that sets them up for lifelong success and happiness. Whether Cheryl helps find a child their forever home – or reunifies a family after assisting in the rebuilding and education process – the impact is so heartwarming it is impossible to forget.
Cheryl's years working within different campus teams, along with her current role coordinating with other Spaulding professionals, delivers a unique perspective of how resourceful and seamless the Spaulding experience is for families. She truly appreciates the teamwork, goodness, and what she calls "magic" at Spaulding. Cheryl certainly serves as an integral aspect of making that magic happen daily, using her instincts, skills, and experience to ensure happy futures.